Bread Machine Pumpkin Spice Bagels are a delicious and seasonal twist on the classic bagel. These bagels are flavored with pumpkin pie spice and pumpkin puree, giving them a warm and cozy flavor perfect for fall mornings. Making them in a bread machine is an easy and convenient way to enjoy freshly baked bagels at home. Serve them toasted with cream cheese or your favorite fall-inspired spread for a tasty breakfast treat.
Why should you use a bread machine for Pumpkin Spice Bagels?
Using a bread machine to make Pumpkin Spice Bagels offers several benefits:
Convenience: Making bagels from scratch can be time-consuming and requires some effort. However, a bread machine simplifies the process by doing the mixing and kneading for you, saving time and effort.
Consistency: Bread machines ensure consistent mixing and kneading, resulting in evenly shaped and textured bagels every time.
Easy to follow instructions: Bread machines come with pre-programmed settings that make it easy to follow recipes, even for beginners.
Control over ingredients: Making bagels at home with a bread machine allows you to control the quality of the ingredients and customize the flavors to your liking.
Overall, using a bread machine to make Pumpkin Spice Bagels is a convenient and easy way to enjoy freshly baked bagels at home.
How to make Pumpkin Spice Bagels in a bread machine
Here is a recipe for making Pumpkin Spice Bagels in a bread machine:
Ingredients:
1 cup pumpkin puree
1/4 cup brown sugar
1 1/2 tsp pumpkin pie spice
1 1/2 tsp salt
2 1/4 tsp active dry yeast
3 1/2 cups bread flour
1 1/4 cups warm water
Instructions:
Add the warm water, pumpkin puree, brown sugar, pumpkin pie spice, salt, and yeast to the bread machine pan in the order recommended by the manufacturer.
Add the bread flour on top of the liquid ingredients. Make sure the flour is evenly distributed over the liquid.
Set the bread machine to the dough cycle and start the machine.
Once the dough has finished kneading, remove it from the bread machine and divide it into 10-12 equal pieces.
Roll each piece into a ball and then use your finger to poke a hole in the center of each ball.
Place the bagels on a floured surface and let them rest for about 20-30 minutes.
Bring a large pot of water to a boil and carefully place the bagels in the water. Boil for 1-2 minutes on each side.
Place the boiled bagels on a greased baking sheet and bake for 15-20 minutes, until golden brown.
Allow the bagels to cool before serving.
Enjoy your freshly baked Pumpkin Spice Bagels with cream cheese or your favorite bagel toppings!
Tips for making Pumpkin Spice Bagels in a bread machine
Here are some tips to help you make the best Pumpkin Spice Bagels in a bread machine:
Use fresh ingredients: Make sure that your pumpkin puree and yeast are fresh, as stale ingredients can affect the quality of your bagels.
Measure ingredients accurately: Accurately measuring your ingredients is crucial for making consistent and tasty bagels. Use measuring cups and spoons to ensure the right amount of each ingredient.
Let the dough rise properly: After kneading the dough in the bread machine, let it rest in a warm place for about an hour, until it doubles in size. This will help the dough develop the right texture and flavor.
Boil the bagels before baking: Boiling the bagels for a minute on each side before baking helps to create a chewy crust and a dense texture.
Customize the recipe to your liking: Add your favorite bagel toppings, such as sesame seeds, poppy seeds, or everything bagel seasoning, to make your Pumpkin Spice Bagels even more delicious.
Store the bagels properly: Once the bagels have cooled, store them in an airtight container at room temperature for up to 2 days, or in the freezer for up to 1 month. To enjoy the bagels again, simply toast them before serving.
All Post

Air Fryer

Baby Food Maker

Best Lists

Blender

Bread Maker Machine

Bread Slicer

Cake pop maker

Cooking Tips

Deals

Electric Mixer

food dehydrator

Food Processor

Food Slicer

Food Steamer

Grain Mill Grinder

Guides

Instant Pot

Kitchen Gadget

Knive

Meat Slicer

Microwave Oven

Pasta Maker

Recipes

Reviews

Slow Cooker

Toaster

Toaster Oven

Waffle maker
Bread Machine Pumpkin Yeast Bread is a delicious and healthy bread recipe that combines the flavors of pumpkin and warm…
Prep:20 mins Cook:3 hrs 30 mins Total:3 hrs 50 mins Servings:6 to 8 servings Yield:1 loaf Bread machine Quinoa Oatmeal…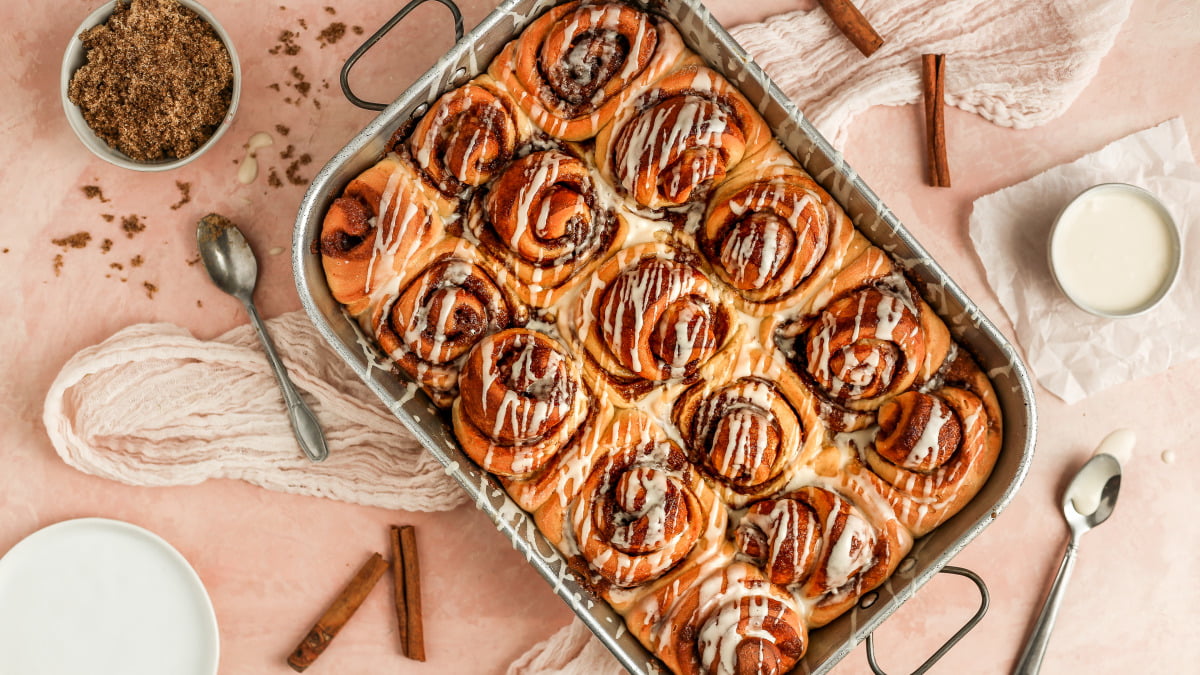 Bread Machine Cinnamon Rolls Ingredients: Filling Ingredients: Frosting Ingredients: Instructions: Related Posts All Post Air Fryer Baby Food Maker Best Lists…
Why Trust Us
You will find what you are looking for at Jody's Bakery. From classic to luxury brands, you'll find both. We will help you to select appliances that fit your needs, budget and lifestyle. Whether you want to stop by to learn more — or plan to make a major purchase — we'll treat you like family and assist you every step of the way. Shop with us today to receive friendly and experienced help along the way.