Bread Machine Mini Maple Cinnamon Rolls are a delicious and easy-to-make treat that are perfect for breakfast or a snack. These mini rolls are made with a bread machine, which simplifies the process and ensures consistent results.
The rolls are flavored with cinnamon and maple syrup, which gives them a warm, cozy flavor that is perfect for fall and winter. With the help of a bread machine, you can enjoy these mini maple cinnamon rolls in no time.
Why should you use a bread machine for Mini Maple Cinnamon Rolls?
Using a bread machine for making Mini Maple Cinnamon Rolls has several benefits:
Consistent results: A bread machine ensures that the dough is kneaded and rises properly, resulting in consistent and evenly-textured rolls.
Time-saving: Using a bread machine can save you time and effort, as it does the hard work of kneading the dough and allowing it to rise. This leaves you free to do other things while the dough is being prepared.
Easy to use: Bread machines are very user-friendly and easy to use, making it simple to create a variety of bread and pastry recipes, including Mini Maple Cinnamon Rolls.
Convenient: A bread machine can be programmed to start at a specific time, which means that you can have fresh, warm cinnamon rolls waiting for you when you wake up or come home from work.
Overall, using a bread machine for making Mini Maple Cinnamon Rolls is a great way to ensure that your rolls turn out perfectly every time with less effort and time spent in the kitchen.
How to make Mini Maple Cinnamon Rolls in a bread machine
Here is a recipe for making Mini Maple Cinnamon Rolls in a bread machine:
Ingredients:
3/4 cup milk, warmed
1 egg
3 cups bread flour
2 1/2 tablespoons granulated sugar
1 teaspoon salt
2 tablespoons unsalted butter, softened
2 teaspoons active dry yeast
1/4 cup maple syrup
1/4 cup brown sugar
1 tablespoon cinnamon
2 tablespoons unsalted butter, melted
Instructions:
Add the warmed milk and egg to the bread machine pan.
Add the bread flour, granulated sugar, salt, and softened butter to the bread machine pan.
Make a small well in the center of the dry ingredients and add the active dry yeast.
Select the dough cycle on your bread machine and start the machine.
While the dough is being kneaded, mix together the maple syrup, brown sugar, and cinnamon in a small bowl.
When the dough cycle is complete, remove the dough from the bread machine and place it on a lightly floured surface.
Roll out the dough into a rectangle shape, about 1/4 inch thick.
Spread the melted butter over the entire surface of the dough, and then sprinkle the cinnamon sugar mixture over the top, leaving about a 1/2 inch border around the edges.
Starting at one end, tightly roll up the dough into a log shape.
Cut the log into 1 inch sections using a sharp knife.
Place the rolls into a greased mini muffin tin.
Cover the rolls with a clean kitchen towel and let them rise for 30 minutes.
Preheat the oven to 350°F.
Bake the Mini Maple Cinnamon Rolls for 15-20 minutes, until they are golden brown and fully cooked.
Allow the rolls to cool in the muffin tin for a few minutes before removing them and serving.
Enjoy your delicious and easy-to-make Mini Maple Cinnamon Rolls!
Tips for making Mini Maple Cinnamon Rolls in a bread machine
Here are some tips to ensure that your Mini Maple Cinnamon Rolls turn out perfect when using a bread machine:
Check the dough consistency: After the dough cycle is complete, check the consistency of the dough. If it's too dry or too sticky, adjust it by adding a little more flour or liquid accordingly.
Use fresh yeast: Always use fresh active dry yeast for the best results. Old yeast can result in dense rolls that don't rise properly.
Roll the dough evenly: When rolling out the dough, try to make it as even as possible so that the rolls will be the same size and bake evenly.
Grease the muffin tin well: Make sure to grease the mini muffin tin well to prevent the rolls from sticking.
Let the rolls rise properly: Allow the rolls to rise in a warm place until they have doubled in size. This may take longer than 30 minutes depending on the temperature of your kitchen.
Use a sharp knife: Use a sharp knife to cut the log into rolls to prevent squishing them.
Brush with melted butter: Brushing the rolls with melted butter before baking will give them a nice golden brown color and help them become more tender.
Don't overbake: Be careful not to overbake the Mini Maple Cinnamon Rolls, as they can become dry and hard if left in the oven for too long.
By following these tips, you can make sure that your Mini Maple Cinnamon Rolls turn out perfectly fluffy, tender, and delicious every time.
All Post

Air Fryer

Baby Food Maker

Best Lists

Blender

Bread Maker Machine

Bread Slicer

Cake pop maker

Cooking Tips

Deals

Deep Fryer

Electric Mixer

food dehydrator

Food Processor

Food Slicer

Food Steamer

Grain Mill Grinder

Grill

Guides

ice cream maker

Instant Pot

Kitchen Gadget

Knive

Meat Slicer

Microwave Oven

Pasta Maker

Recipes

Reviews

Sandwich maker

Slow Cooker

Toaster

Toaster Oven

Waffle maker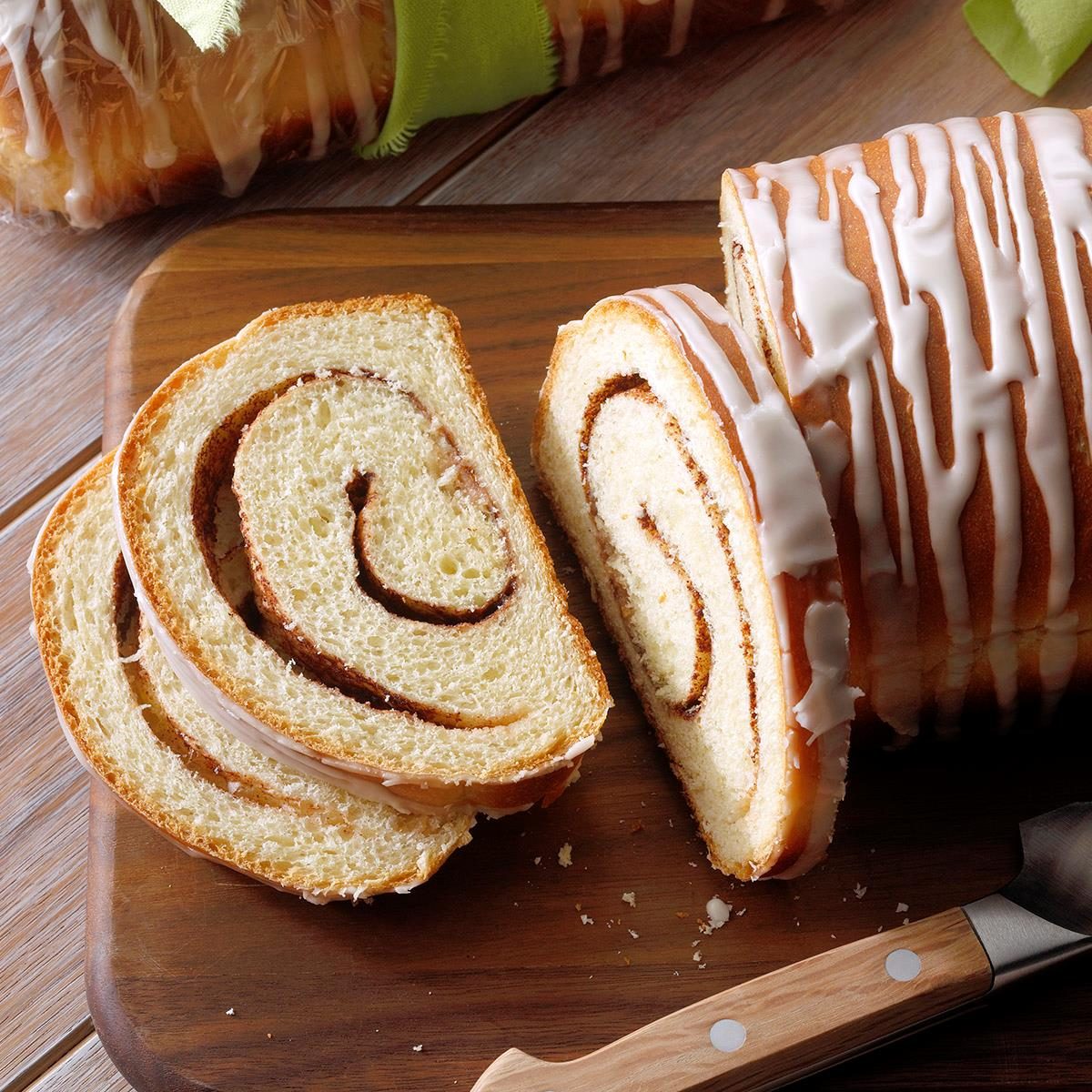 Cinnamon Swirl Breakfast Bread is a delicious and sweet bread that is perfect for breakfast or as a snack. This…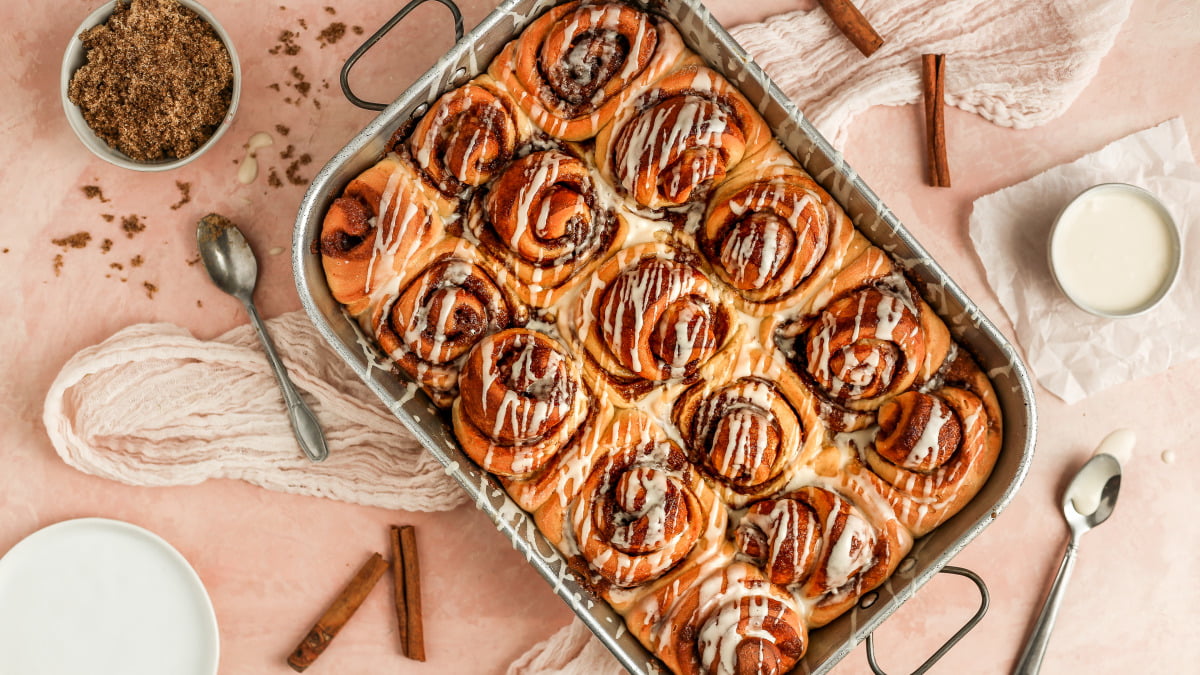 Bread Machine Cinnamon Rolls Ingredients: Filling Ingredients: Frosting Ingredients: Instructions: Related Posts All Post Air Fryer Baby Food Maker Best Lists…
Cinnamon raisin bread is a cinnamon-scented yeast bread studded with plump dried fruit. Bread Machine Cinnamon Raisin Bread Recipe is…
Why Trust Us
You will find what you are looking for at Jody's Bakery. From classic to luxury brands, you'll find both. We will help you to select appliances that fit your needs, budget and lifestyle. Whether you want to stop by to learn more — or plan to make a major purchase — we'll treat you like family and assist you every step of the way. Shop with us today to receive friendly and experienced help along the way.