Old-fashioned rolled oats, all-purpose flour, whole-wheat pastry flour, brown sugar, baking powder, salt and cinnamon are pulsed in food processor.
Whole milk, eggs and canola oil are whisked in mixing bowl. Wet ingredients combined with dry ingredients. Reserved oats stirred into batter. Pancakes prepared on hot griddle.
Ingredients 
2 cups Old-Fashioned Rolled Oats, divided
1 cup All-Purpose Flour
1 cup Whole-Wheat Pastry Flour
1/4 cup packed Brown Sugar
1 tablespoon Baking Powder
1 teaspoon Salt
1/2 teaspoon Ground Cinnamon
2 cups Milk
2 Large Eggs
1/4 cup Canola Oil
Preparation:
Add 1 cup oats, white flour, wheat flour, sugar, baking powder, salt and cinnamon to a food processor.
Pulse to combine, forming coarsely ground oats.
Whisk together milk, eggs and oil in a large bowl.
Pour the dry ingredients into the bowl.
Add the 1 cup reserved oats.
Whisk until combined.
Preheat the griddle.
Spray with non-stick cooking spray.
Spoon 3 tablespoons of batter per pancake on the preheated griddle.
Cook the pancakes until the bottom is golden brown and the top forms bubbles.
Flip the pancakes and cook until golden brown.
Repeat with the remaining batter.
Pancake Making Tips – Serving Pancakes with Bacon
When serving pancakes with bacon, cook the bacon in the skillet, remove to a baking dish, and keep warm in a 200 degree oven.
Drain the skillet and gently wipe with a paper towel.
Cook pancakes in the same skillet for a delicious smoky flavor.
All Post

Air Fryer

Baby Food Maker

Best Lists

Blender

Bread Maker Machine

Bread Slicer

Cake pop maker

Cooking Tips

Crepe maker

Deals

Deep Fryer

Electric Mixer

food dehydrator

Food Processor

Food Slicer

Food Steamer

Grain Mill Grinder

Grill

Guides

ice cream maker

Instant Pot

Kitchen Gadget

Knive

Meat Slicer

Microwave Oven

Pasta Maker

Recipes

Reviews

Sandwich maker

Slow Cooker

Toaster

Toaster Oven

Waffle maker
Shredded onion and potato combined with egg, pepper, salt, and flour. Pancakes formed and fried in hot oil until golden…
Batter prepared from amaranth flour, egg substitute and water. Banana slices are place on hot pancakes as they cook on…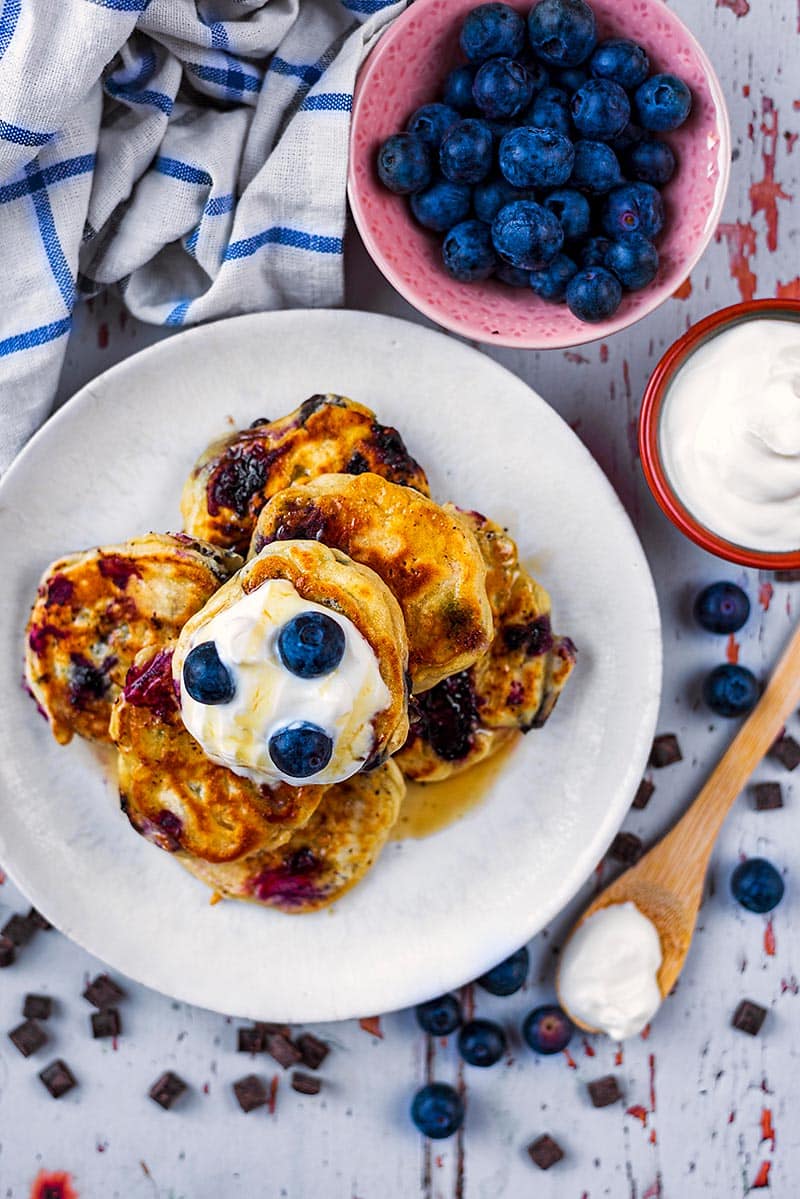 Blueberries pureed with sour cream and sugar, and set aside. Whole milk and ginger heated together and cooled. Egg and…
Why Trust Us
You will find what you are looking for at Jody's Bakery. From classic to luxury brands, you'll find both. We will help you to select appliances that fit your needs, budget and lifestyle. Whether you want to stop by to learn more — or plan to make a major purchase — we'll treat you like family and assist you every step of the way. Shop with us today to receive friendly and experienced help along the way.