Ingredients
2 potatoes, sliced
1/2 cup onions, chopped
1/2 cup celery, sliced
1/4 cup diced green bell peppers
1/4 cup vinegar
1/4 cup vegetable oil
Chopped parsley (for garnish)
Directions
Slice bacon, cooked and crumbled (for garnish) Combine all ingredients except parsley and bacon.
Add salt and pepper to taste. Stir and cook on LOW for 5 to 6 hours in crockpot.
Add sugar if needed. Garnish with bacon and parsley.
Crock Pot Cooking Tip
To speed up cooking time,  place aluminum foil under the crock pot lid. The foil reflects the heat back onto the food and keeps the heat in the crock pot.
When your recipe calls for vegetables, be sure to cut them into bite-size pieces  for better cooking,  vegetables can take longer to cook than meat in Crockpots.
All Post

Air Fryer

Baby Food Maker

Best Lists

Blender

Bread Maker Machine

Bread Slicer

Cake pop maker

Cooking Tips

Deals

Electric Mixer

food dehydrator

Food Processor

Food Slicer

Food Steamer

Grain Mill Grinder

Guides

Instant Pot

Kitchen Gadget

Knive

Meat Slicer

Microwave Oven

Pasta Maker

Recipes

Reviews

Slow Cooker

Toaster

Toaster Oven

Waffle maker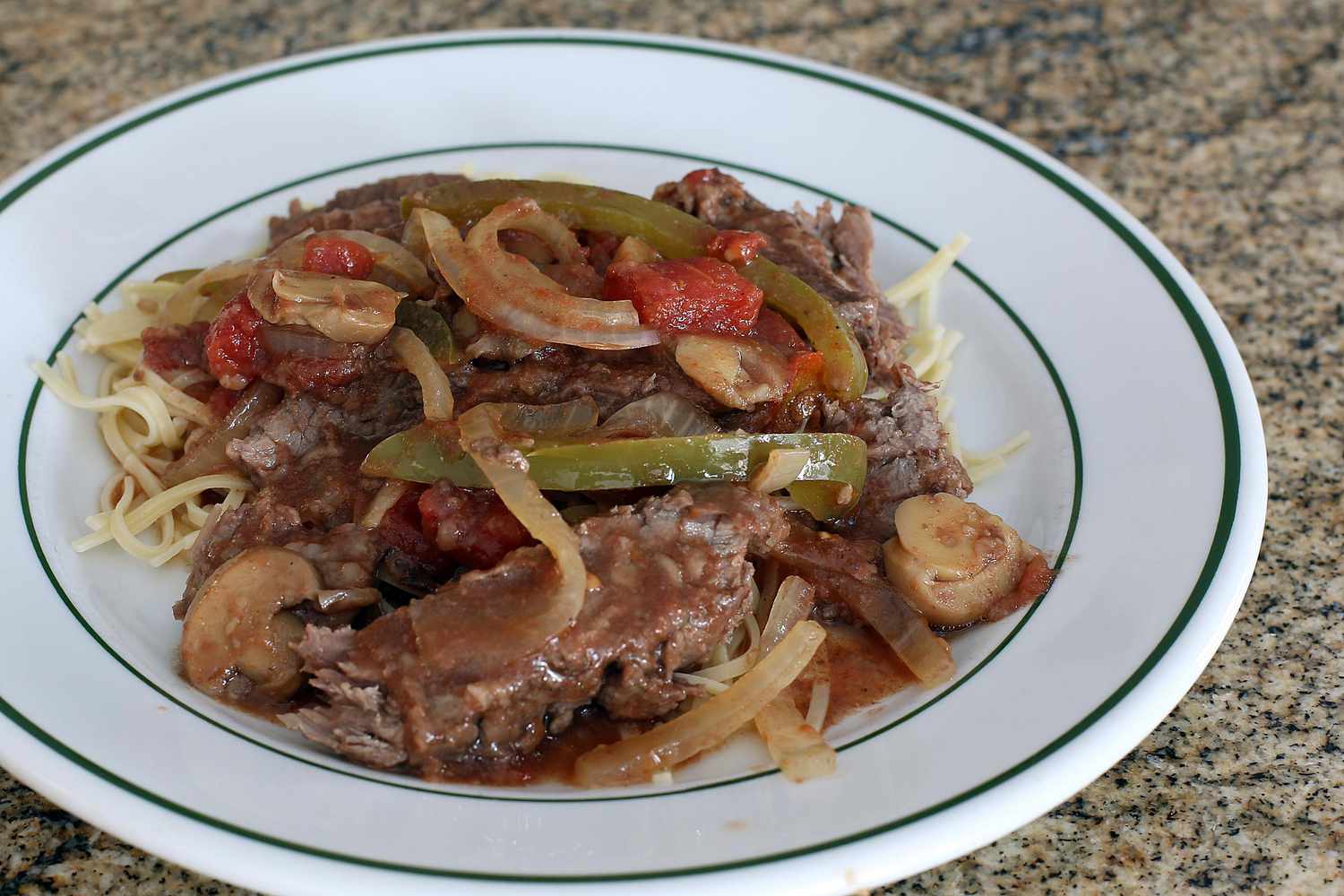 Ingredient 1/2 c. all purpose flour 1 tsp salt 1/4 tsp pepper 1 1/2 lbs beef chuck or round steak 1 lge.…
Ingredient 8oz kielbasa sausage 1 can (15-1/2 ounces) dark kidney beans, rinsed & drained 1 can (14-1/2 ounces) diced tomatoes, undrained 1…
Ingredients Instructions Use your processor for all steps in a potato-greens dish that is equally home at buffets and barbecues:…
Why Trust Us
You will find what you are looking for at Jody's Bakery. From classic to luxury brands, you'll find both. We will help you to select appliances that fit your needs, budget and lifestyle. Whether you want to stop by to learn more — or plan to make a major purchase — we'll treat you like family and assist you every step of the way. Shop with us today to receive friendly and experienced help along the way.