When you see a vibrant green smoothie, your brain immediately recognizes that it will be nutritious, but will it taste good? Smoothies are necessary on hectic days. They are capable of delivering the majority of the nutrients that your body demands and requires.
However, the key is to strike a balance between the quantity and distinct flavors of each item. Coconut water's natural sweetness and a variety of fruits help balance out the bitterness of the robust vegetables.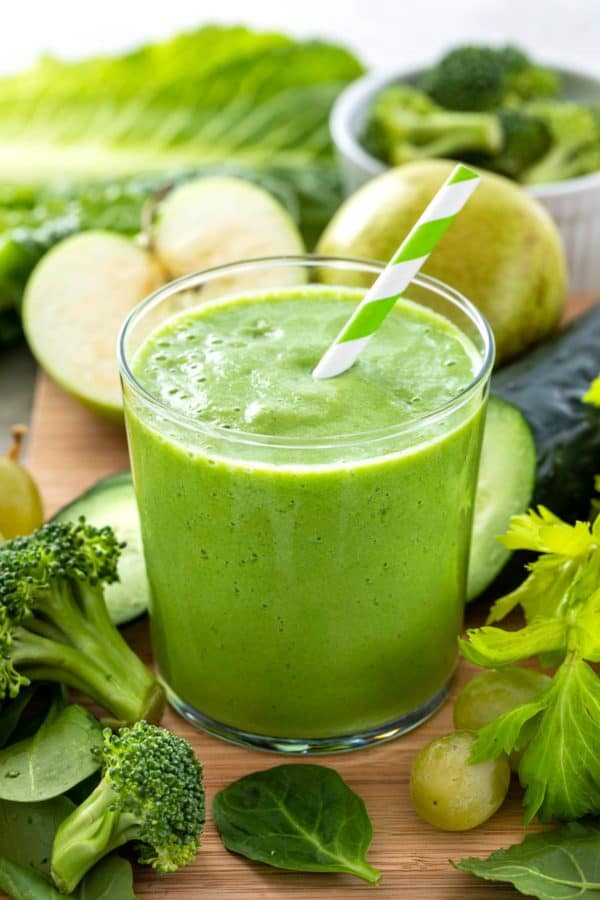 This simple Electric Green Boost Smoothie recipe will give your day an excellent nutritious boost! Each delicious sip is packed with leafy greens, healthy veggies, fruit, and protein-packed Greek yogurt.
Why should you drink Electric Green Boost Smoothie?
This smoothie recipe incorporates fresh green veggies and fruits: tender and nutrient-dense, dark leafy greens such as baby kale, spinach, and romaine lettuce.
Broccoli, cucumber, and celery, which are more fibrous, are used in lesser amounts and blend in flawlessly. Celery is the most flavorful ingredient, lending the green smoothie a little earthy flavor.
Green grapes, apples, and pears' natural sweetness and mild acidity counterbalance the harshness of the veggies. Frozen pineapple chunks and ice cubes combine to create a rich, refreshing texture.
Greek yogurt provides richness to the dish while disguising some of the greens' astringency. Coconut water also assists in sweetening and processing the smoothie, but your preferred milk product or juice would work as well.
What are ingredients included in this Electric Green Boost Smoothie?
Kale is one of the most nutrient-dense vegetables available due to its shallow calorie content. Consuming more kale is an excellent strategy to boost your diet's total nutrient content significantly.
Spinach — this superfood adds nutritional value to your smoothie without altering its flavor.
Romaine lettuce is low in fiber but high in minerals, including calcium, phosphorus, magnesium, and potassium. It has a naturally low salt content. Additionally, romaine lettuce is an excellent source of vitamin C, vitamin K, and folate. It is a good source of beta carotene, which the body converts to vitamin A.
Broccoli is a nutrient-dense vegetable high in fiber, vitamin C, vitamin K, iron, and potassium. Additionally, it has more protein than the majority of other vegetables.
Cucumbers are a good source of minerals and antioxidants, but they are low in calories and fat-free.
Celery is a vegetable that has a plethora of nutrients. It is high in fiber and minerals and aids in reducing cholesterol, constipation, stress hormone levels, and inflammation, among other benefits.
Frozen pineapple: did you know pineapple is an excellent digestive aid? It includes an enzyme called bromelain, which aids in the reduction of inflammation in the intestines and throughout the body.
How To Make Electric Green Boost Smoothie
Step 1: Combine all ingredients into the blender
In the blender, combine coconut water, yogurt, kale, spinach, lettuce, broccoli, cucumbers, celery, grapes, pears, apple, and pineapple, as well as ice cubes.
To properly puree the greens, the challenging and fibrous elements must be added to the blender in a specific order. After adding the liquids, add the leafy greens, hearty vegetables/fruit, and finally, the frozen components.
Step 2: Blend until smooth
Cover and process for approximately 30 seconds on medium speed, using the tamper as needed. Increase speed to high for 15–30 seconds or until smooth.
Step 3: Serve immediately and enjoy!
Adapt this recipe to your liking
These ingredients will help maintain the smoothie's green color. You may use other colored produce or juice, but the appearance may change. Keep an eye on serving sizes and sugar additions, as smoothies can quickly become high in calories if consumed in large quantities.
Liquids: Coconut water, coconut milk, almond milk, any dairy-free milk, or juices (pineapple, orange juice).
Yogurt: Greek yogurt (plain and unsweetened greek), regular yogurt, or any dairy-free.
Leafy Greens: Types of lettuce like Bibb or romaine, baby kale or spinach, parsley, beet greens, or watercress.
Hearty Greens: Cucumber, broccoli, celery, zucchini, fennel, green bell pepper.
Fresh Fruit: Grapes, apples, pears, mango, banana.
Frozen Fruit: Pineapple, mango, or banana.
Nutritional Boost: Matcha powder, chia seeds, ground flax seeds, collagen, protein powders.
Sweeteners: Honey, agave, dates, date syrup, maple syrup or stevia.
Have you gotten a chance to read our piece on smoothie prep and how to boost their nutritional value?! If not, this is an excellent resource! Here are a few additional suggestions for creating the greatest creamy, healthy green smoothie:
Make use of frozen fruit. The ideal method is to use frozen fruit, as this helps keep the smoothie cold and thick. Because ice does not always integrate smoothly, it is recommended to omit it unless required.
Increase the liquid. Do not be afraid to add additional liquid if your smoothie is too thick or would not combine thoroughly. Since high-powered blenders puree frozen fruit are considerably better than ordinary or personal size blenders, you may need more milk.
Begin on a low to high. Begin with a moderate speed and gradually increase to a high speed to assist in blending all components. Finally, finish with a low-speed blender.
Tamper the ingredients down into the blade at the bottom of the cup with the tamper tool.
Make it Dairy-Free: Instead of Greek yogurt, use a dairy-free yogurt (coconut, soy, or oat).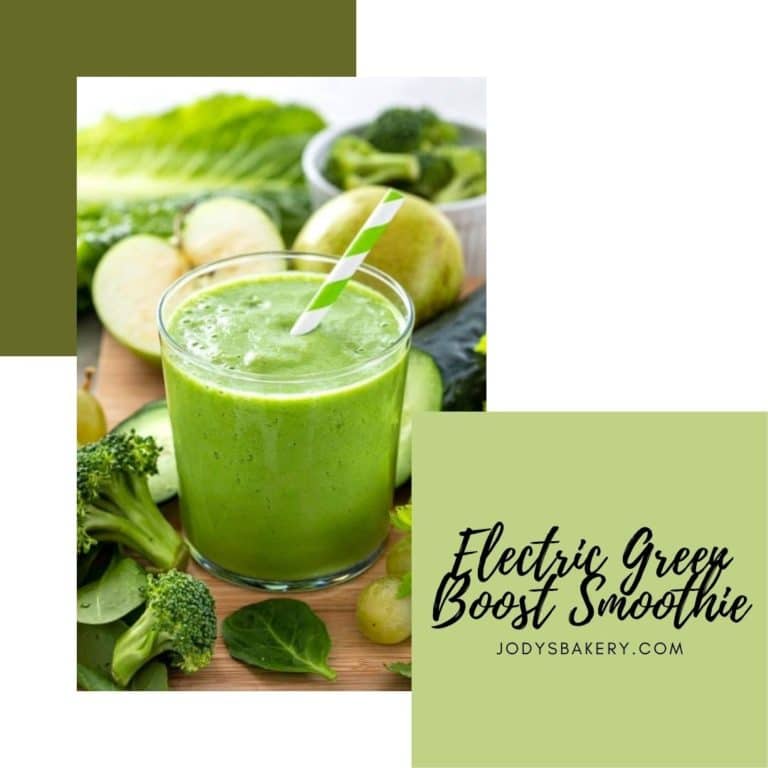 In a blender, combine all ingredients.
Blend until smooth, adding additional water as required to reach desired consistency.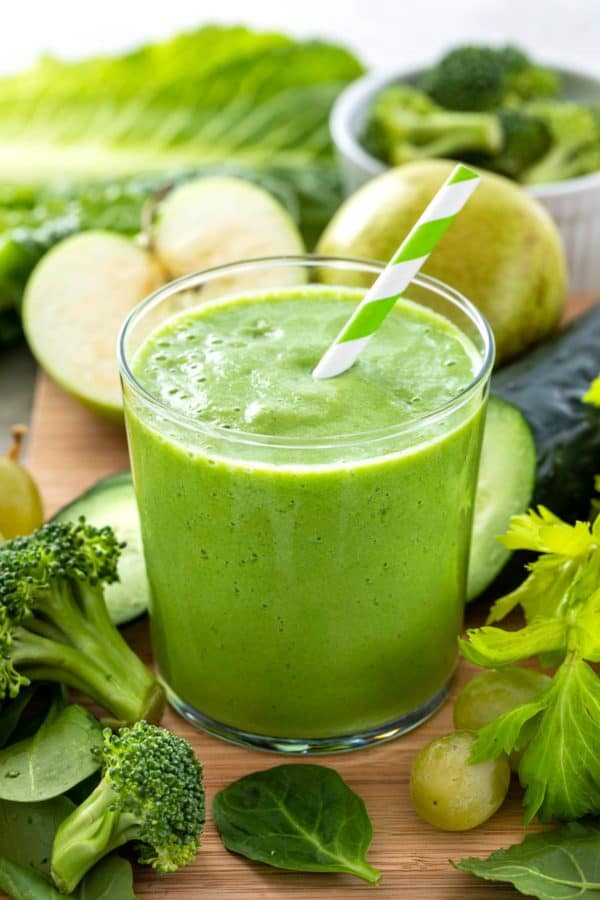 Serve immediately and thoroughly clean your blender to avoid sticking.
Each person's health and nutritional requirements are unique, but because this green smoothie is rich in vitamins, minerals, and even healthy fats, we'd say YES. It is pretty beneficial! If you're searching for a strategy to increase your fruit and vegetable consumption, this is the ideal breakfast or snack.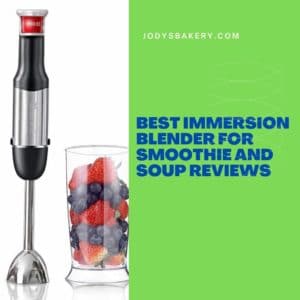 An immersion blender is a little bit of a misnomer...
Read More
Why Trust Us
You will find what you are looking for at Jody's Bakery. From classic to luxury brands, you'll find both. We will help you to select appliances that fit your needs, budget and lifestyle. Whether you want to stop by to learn more — or plan to make a major purchase — we'll treat you like family and assist you every step of the way. Shop with us today to receive friendly and experienced help along the way.