Anyone can make artisan pizza at home with just a few simple ingredients and a food processor. Trendy, tiny restaurants are popping up all over, offering their specialized versions of old favorites. Lots of eateries have menus full of creative pizzas with unusual sauces and topping combinations. These menus are steeped in the do-it-yourself aesthetic that is so popular right now. Fans of flavorful pizza can recreate their favorite restaurant meals and invent new ones once they learn how to make a basic pizza crust.
To make pizza crust, start by mixing a complete package of active dry yeast with a cup of warm water. The water should be just over 100 degrees. The yeast needs to be stirred into the water, ideally with a big wooden spoon, until it is fully dissolved. This process can take a few minutes, so it is important not to lose patience or move too quickly. 
Next, add 1 1/2 tablespoons of extra-virgin olive oil and 1 1/2 teaspoons of salt to the mixture. This recipe requires 3 cups of the cook's preferred type of flour, but only 1 1/2 cups will be added at this point. The mixture should be starting to look like a loose dough. Put this dough in a food processor for as long as it takes for it to smooth out and gather into a ball.
After the dough balls up, gradually add the remaining flour while the food processor is still running. Once the flour is completely blended in, the dough should feel just a little moist. If it is tacky, it needs more flour. Blend the dough for one full minute after adding the additional flour to make sure that it is evenly distributed.
The dough can now be removed from the food processor and laid out on a flat surface that has been coated with flour. Knead it by hand for three minutes. The dough should feel fairly dry. Add more flour if the dough feels wet or sticky. Coat a medium-sized mixing bowl with a very thin layer of extra-virgin olive oil. Fold the dough into a ball, place it into the bowl and roll it around until it is coated in the oil. Soak a hand towel in water and wring it out until it is only slightly damp. Place it over the bowl and leave it to sit in a warm area for about an hour. When the towel is removed, the dough will have doubled in volume. While waiting for the dough to rise, the cook should preset their oven to 500 degrees.
This recipe works best when divided to make two 12-inch pizzas. Halve the dough and, for fluffy crust, place the balls on an oiled baking sheet and cover with the same damp cloth for 15 more minutes before rolling them out. Cooks who like crisp, thin crust can skip straight to rolling the portions into the desired shapes on a floured surface. Each crust will be about 1/2-inch thick. 
Now that the dough has been prepped, the sauce and toppings can finally be added. Some people like to brush the crust with more olive oil or sprinkle it with their favorite herbs and seasonings. There is no one right way to top a pizza, though the cook should consider the thickness of the toppings when judging the baking time. A moderately topped pizza should be fully cooked after about 5 minutes in a 500-degree oven.
This food processor pizza dough recipe can be easily mastered by even the most inexperienced cooks. Inventive cooks might want to experiment with different kinds of flour and spice mixtures. They might like the flavor of grilled crusts. The recipe can even be adjusted to make garlic knots, calzones and vegetable flatbreads. This is a good starter recipe that can be used as a foundation for diverse meals.
All Post

Air Fryer

Baby Food Maker

Best Lists

Blender

Bread Maker Machine

Bread Slicer

Cake pop maker

Cooking Tips

Deals

Deep Fryer

Electric Mixer

food dehydrator

Food Processor

Food Slicer

Food Steamer

Grain Mill Grinder

Grill

Guides

ice cream maker

Instant Pot

Kitchen Gadget

Knive

Meat Slicer

Microwave Oven

Pasta Maker

Recipes

Reviews

Sandwich maker

Slow Cooker

Toaster

Toaster Oven

Waffle maker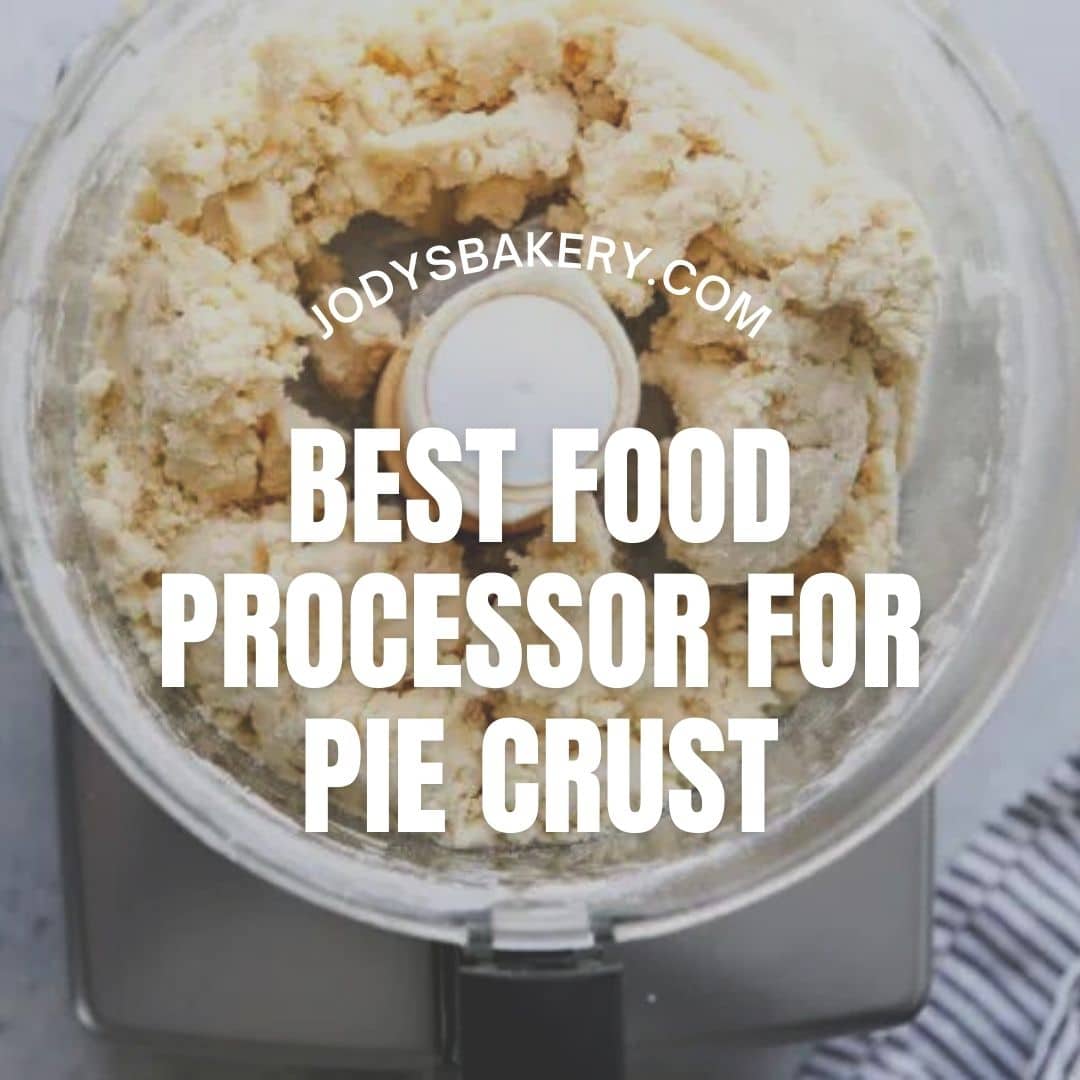 Pie crusts are one of the most important components of pies. They provide a sturdy foundation for the filling and…
Anyone who has ever tried to make dough by hand knows that it can be a real pain. Not only…
There are a lot of reasons why you might want to make your own nut butter. You're trying to avoid…
Why Trust Us
You will find what you are looking for at Jody's Bakery. From classic to luxury brands, you'll find both. We will help you to select appliances that fit your needs, budget and lifestyle. Whether you want to stop by to learn more — or plan to make a major purchase — we'll treat you like family and assist you every step of the way. Shop with us today to receive friendly and experienced help along the way.