I found this recipe on a blog called twopeasandtheirpod.com and thought they were very inventive and decided to give them a try.  WOW, they are great!  I made them for a bake sale, they went fast and I've had several requests for the recipe. 
Ingredients:
For the cookies:
1 box red velvet cake mix (I used Duncan Hines)
2 tablespoons all-purpose flour
2 large eggs
1/2 cup canola oil
1 teaspoon vanilla extract
For the cheesecake filling:
4 oz cream cheese, at room temperature
2 cups powdered sugar
1 teaspoon vanilla extract
For the white chocolate drizzle:
1 1/2 cups white chocolate chips, melted
Directions:
To make cookies, in a large bowl combine cake mix and flour. Whisk until clumps disappear. In the bowl of a stand mixer, mix together cake mix, flour, eggs, oil and vanilla extract. Mix until smooth. Wrap the dough in plastic wrap. The dough will be oily. Refrigerate for at least two hours.
To make the cheesecake filling, using a mixer, combine cream cheese, powdered sugar, and vanilla extract. Mix until smooth. Using a teaspoon, scoop out cheesecake filling and place on a plate, you will have to surround it in dough, so make them according to the size you  want your cookies. Continue scooping out cheesecake filling into teaspoon balls until you have 24. Place plate in the freezer and freeze for at least two hours.
Preheat oven to 350 degrees F. Line a large baking sheet with parchment paper or a silicone baking mat. To assemble the cookies, take about some of red velvet cookie dough and flatten in your hands. Place a frozen lump of cheesecake filling in the center and wrap the cookie dough around the filling. Gently roll into a ball and place on prepared baking sheet. The cookies will spread. Bake for 11-13 minutes or until the cookies begin to crackle. Let the cookies cool on the baking sheet for 5 minutes. Remove from baking sheet to a wire cooling rack and cool completely.
Melt the white chocolate chips in a microwave safe bowl or over a double-boiler. Drizzle the white chocolate over the cooled cookies. Let the cookies set until the chocolate hardens.
Note: if you are going to store the cookies for more than a day, you may want to keep them in the refrigerator.  You want to make sure you completely wrap the cookie dough around the filling before baking-so it doesn't leak. Enjoy!
All Post

Air Fryer

Baby Food Maker

Best Lists

Blender

Bread Maker Machine

Bread Slicer

Cake pop maker

Cooking Tips

Deals

Electric Mixer

food dehydrator

Food Processor

Food Slicer

Food Steamer

Grain Mill Grinder

Guides

Instant Pot

Kitchen Gadget

Knive

Meat Slicer

Microwave Oven

Pasta Maker

Recipes

Reviews

Slow Cooker

Toaster

Toaster Oven

Waffle maker
There is nothing like the smell of fresh baked cookies. The sweet, buttery aroma fills your kitchen and makes your…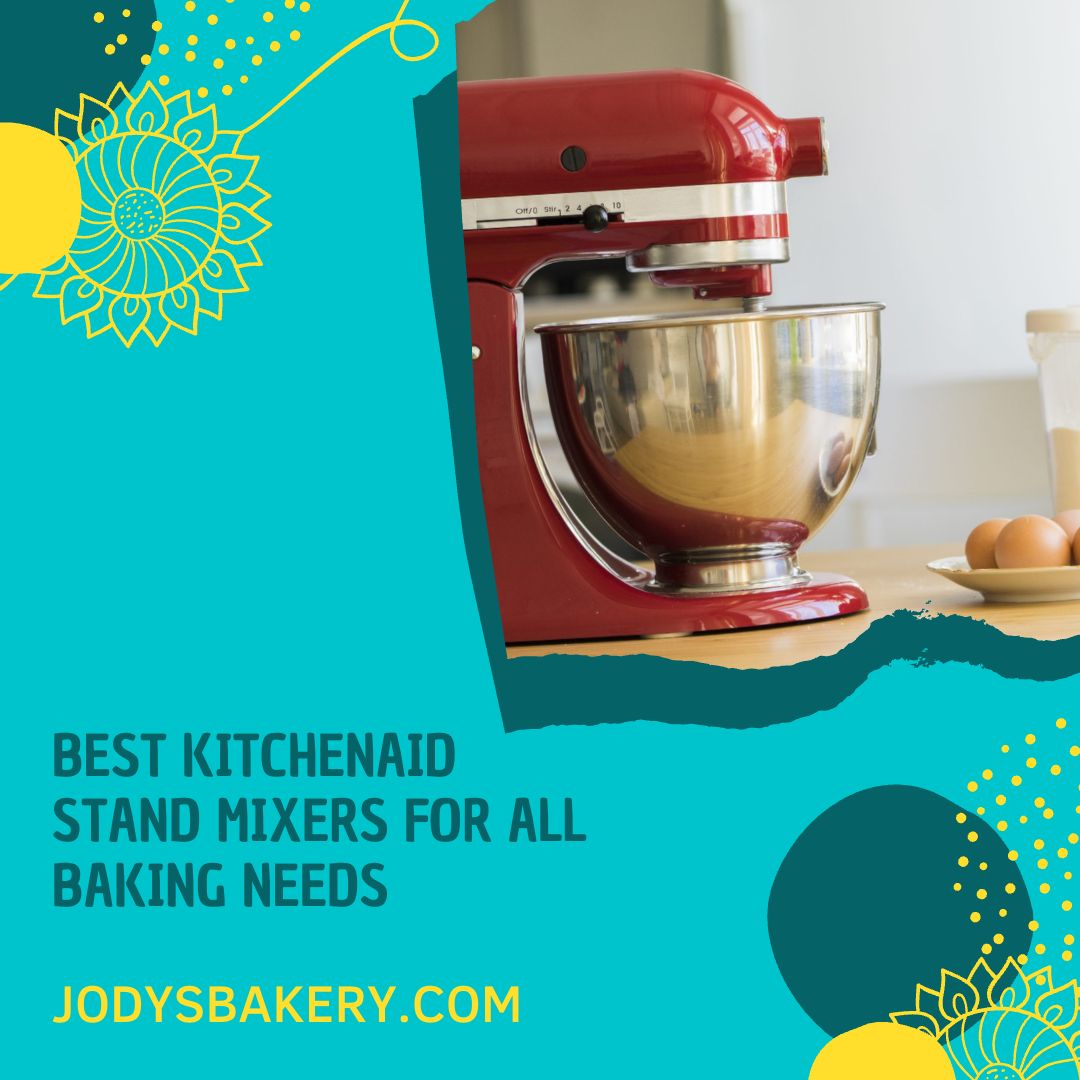 KitchenAid is a well-known brand in baking appliances with many innovative and outstanding products. This manufacturer has produced numerous durable…
Talented home cooks and budding bakers typically have a stand mixer at their disposal. A stand mixer is an excellent…
Why Trust Us
You will find what you are looking for at Jody's Bakery. From classic to luxury brands, you'll find both. We will help you to select appliances that fit your needs, budget and lifestyle. Whether you want to stop by to learn more — or plan to make a major purchase — we'll treat you like family and assist you every step of the way. Shop with us today to receive friendly and experienced help along the way.