Description:
This basic tomato sauce can be made in less than thirty minutes with basic ingredients and canned tomatoes. While fresh tomatoes are preferred, finding perfectly ripe tomatoes can be difficult, and canned tomatoes will give consistent results throughout the year. Moister in fresh tomatoes can also vary, giving thin-tasting tomato sauces, regardless of how much the sauce is reduced during the cooking process. Adding tomato puree can help thicken the sauce. However, this can give an overcooked flavor. Therefore using quality tinned tomatoes with this recipe will help you achieve the best consistency and taste every time.
Yields:
425g of Pizza Sauce – enough for 1 x Chicago Deep Pan or 2/3 12" Round Pizza Bases.
Ingredients:
2 tbs Olive Oil
½ Medium Onion
800g Quality Tinned Tomatoes
½ tsp Salt
½ tsp Oregano
¼ tsp Fresh Black Pepper
Tools Used:
Stainless Steel Measuring Cups
Method:
Dice the onion and then gently sauté in a pan with the olive oil and a pinch of salt until soft and lightly brown. Gently sautéing rather than flash frying the onions will ensure they become sweet to the taste.
Open the tinned tomatoes and drain the excess liquid into a separate bowl.
Now add the tomatoes to the sautéed onions along with the Oregano, Salt and Black Pepper.
Cook on medium-high heat, stirring every minute for about 10 minutes. Remove from heat and let cool for 15 minutes.
Use a food processor or hand blender to puree the cooled sauce, leaving a little texture to the sauce as over blending can break the seeds which will give a bitter taste to your sauce
All Post

Air Fryer

Baby Food Maker

Best Lists

Blender

Bread Maker Machine

Bread Slicer

Cake pop maker

Cooking Tips

Deals

Electric Mixer

food dehydrator

Food Processor

Food Slicer

Food Steamer

Grain Mill Grinder

Guides

Instant Pot

Kitchen Gadget

Knive

Meat Slicer

Microwave Oven

Pasta Maker

Recipes

Reviews

Slow Cooker

Toaster

Toaster Oven

Waffle maker
In the past I have made a little tomato sauce as I got enough tomatoes, but didn't put much into…
There is no need to purchase barbecue sauce from a store when you can make it at home using a…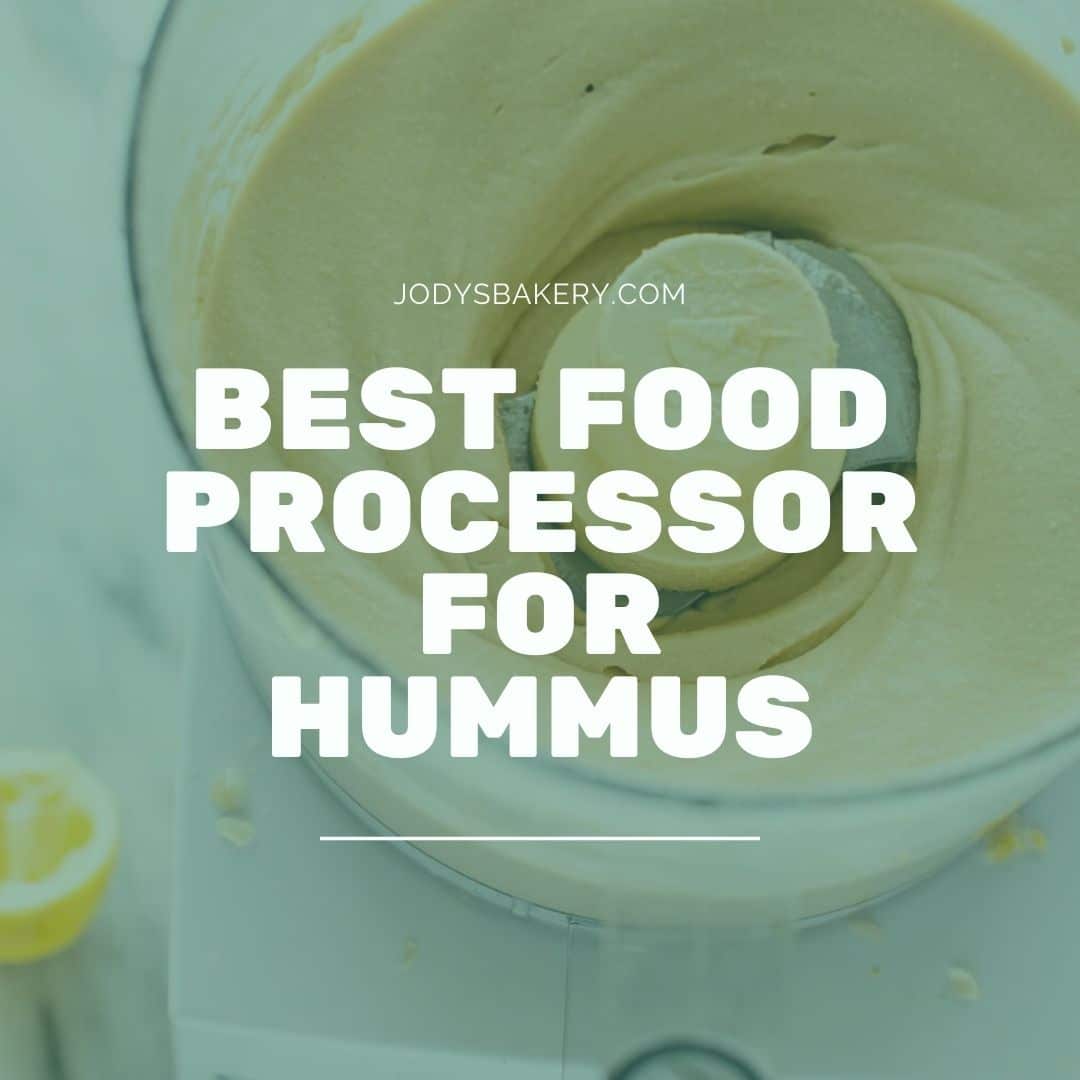 Making hummus is a breeze with the best food processor for the job. Not only does a food processor do…
Why Trust Us
You will find what you are looking for at Jody's Bakery. From classic to luxury brands, you'll find both. We will help you to select appliances that fit your needs, budget and lifestyle. Whether you want to stop by to learn more — or plan to make a major purchase — we'll treat you like family and assist you every step of the way. Shop with us today to receive friendly and experienced help along the way.