As the summer comes, the days become longer and the sun becomes hotter. Our body get dehydrated by all the water loss through sweating pores and to keep our water level normal we are advised to take a lot of fluids which will not only balance the water ratio in our body but provide it with some kind of refreshment and nutrients.
There is a easy to make and extremely quick recipe, which could be made in about 10 minutes, to help to beat the heat of the summers.
Strawberry Slushy and it's nutritional facts
Fasting can be tough considering you are not allowed to eat or drink anything for the whole day, but it is made even harder in the heat of this summer. The best way to keep yourself active and healthy is to take a lot of fluids during Sehir and Iftar.
Something which will not only meet the water need of your body but also be rich with healthy ingredients. Here is a recipe which will quench your thirst and add some nutrients to your meal as well.
Ingredients for the Recipe
Fresh strawberries hulled and halved ( 1 pound)
17.5 ounce of coconut water ( 1 can)
2 cups of ice
White sugar 9 according to taste)
1 teaspoon vanilla extract
Directions for the Recipe
Take a blender
Add strawberries, coconut water, ice, sugar, vanilla extract into it
Blend all the ingredients together until it turns frozen and slushy
Tip for the Recipe
You might need to add some water into the slush, depending on the size of the strawberries and amount of ice you have added.
Strawberry Slushy and it's nutritional information
| | | | |
| --- | --- | --- | --- |
| Total Calories | 57 | Sodium | 0 mg |
| Total Fats | 0 g | Potassium | 0 mg |
| Saturated | 0 g | Total Carbs | 0g |
| Polyunsaturated | 0 g | Dietary Fiber | 0 g |
| Monounsaturated | 0 g | Sugar | 0g |
| Trans | 0 g | Protein | 0 g |
| Cholesterol | 0 mg |   |   |
| Vitamin A | 0% | Calcium | 0% |
| Vitamin C | 0% | Iron | 0% |
All Post

Air Fryer

Baby Food Maker

Best Lists

Blender

Bread Maker Machine

Bread Slicer

Cake pop maker

Cooking Tips

Crepe maker

Deals

Deep Fryer

Electric Mixer

food dehydrator

Food Processor

Food Slicer

Food Steamer

Grain Mill Grinder

Grill

Guides

ice cream maker

Instant Pot

Kitchen Gadget

Knive

Meat Slicer

Microwave Oven

Pasta Maker

Recipes

Reviews

Sandwich maker

Slow Cooker

Toaster

Toaster Oven

Waffle maker
Prepare time: 5 min Cook: 8 hours Ready in: 8 hours and 5 min If you want to have a…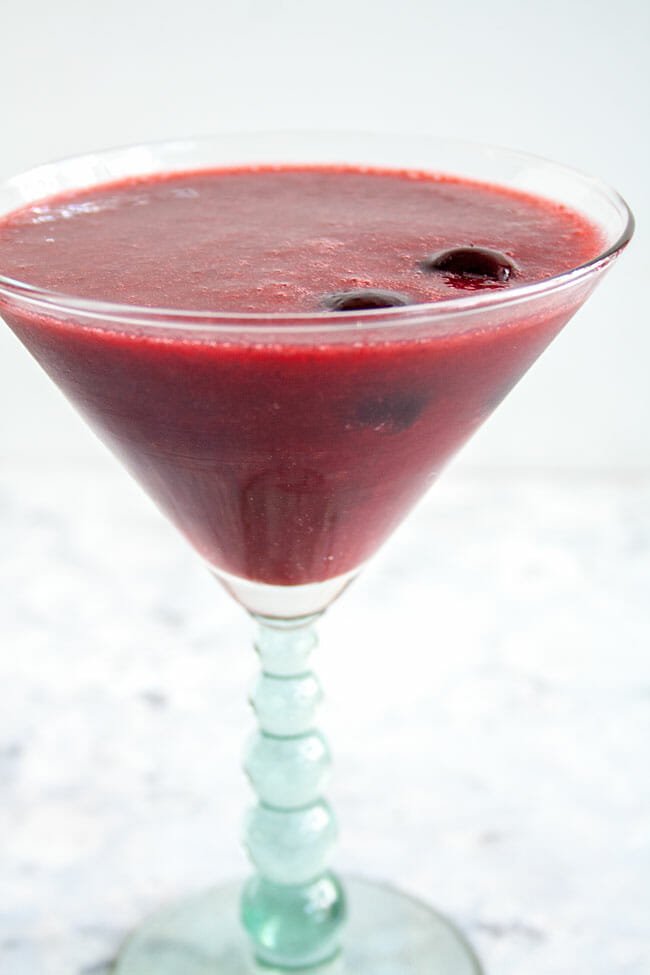 Prepare time: 3 min Cook: 7 min Ready in: 10 min If you are a big fan of this cute…
Numerous customers were concerned and inquired, "Can You Put Frozen Fruits In A Blender?" In this post, we hope to…
Why Trust Us
You will find what you are looking for at Jody's Bakery. From classic to luxury brands, you'll find both. We will help you to select appliances that fit your needs, budget and lifestyle. Whether you want to stop by to learn more — or plan to make a major purchase — we'll treat you like family and assist you every step of the way. Shop with us today to receive friendly and experienced help along the way.