Air fryers come with different functions but you can cook similar meals no matter which model you have. Some of the best recipes keep things simple. Let's have a look at some of the most popular dishes made with air fryers:
FRIES
Fries seem to be the most popular choice for many people. The truth is a good portion of fries can outrival even the most complicated foods at times. An easy way to make fries is to buy the frozen pack from the supermarket and just let the fryer do the rest of the work. For the best results, you can buy fresh potatoes and cut them into strips and spray the strips with vegetable oil. You can add some salt or paprika for the quickest meal which will be done in about 15 minutes using an air fryer.
SPICY DRUMSTICKS
If you learn how to make proper, crunchy drumsticks you will have a happy meal for any occasion. For the best results, you need to prepare a home-made marinade. For a barbeque-style marinade, you can combine mustard, garlic, black pepper, red paprika and a tablespoon of olive oil. After you rub the drumsticks with the marinade, you will cook them for 15-20 minutes at 200 degrees. At the end, you can roast the drumsticks for 10 minutes to get the perfect crispiness.
VEGETABLE ROLLS
This might seem complicated, but the cooking is very simple. To make vegetable rolls, you will need one spring roll sheet, a carrot, one onion, ginger, garlic, corn flour, powdered pepper, soy sauce, and salt. To prepare the filling to combine the sauces with the finely chopped vegetables. The mixture is laid on top of the spring roll sheet and rolled by preference. Once done put them in the fryer. Cool before serving.
APPLE CHIPS WITH THE HOT AIR FRYER
Apple chips may be a healthier option than regular chips, and they'll work great for kids also. For this hot air frying recipe, you need one apple, one teaspoon of cinnamon and one tablespoon of sugar. Clean and thinly slice the apple. Once you've sliced the apple, you can add the cinnamon and sugar and mix the slices to get the flavor through. Place the slices in the fryer basket and turn the machine to 390 degrees. Let the slices brown for 7-8 minutes making sure you turn them up halfway through. Once done, the apple chips can be served with honey.
HONEY ROASTED CARROTS
Choose the baby carrots you like and place them in a pot to mix with one tablespoon of vegetable oil, one tablespoon of honey and season them with salt and pepper. The air fryer can be pre-heated for 3 minutes before cooking. Place the carrots inside the fryer and cook for 10 minutes. They can be served hot straight away. Before serving you can chop a handful of fresh thyme and sprinkle on top of the carrots for a final touch which will add to the taste and look of the carrots.
All Post

Air Fryer

Baby Food Maker

Best Lists

Blender

Bread Maker Machine

Bread Slicer

Cake pop maker

Cooking Tips

Deals

Electric Mixer

food dehydrator

Food Processor

Food Slicer

Food Steamer

Grain Mill Grinder

Guides

Instant Pot

Kitchen Gadget

Knive

Meat Slicer

Microwave Oven

Pasta Maker

Recipes

Reviews

Slow Cooker

Toaster

Toaster Oven

Waffle maker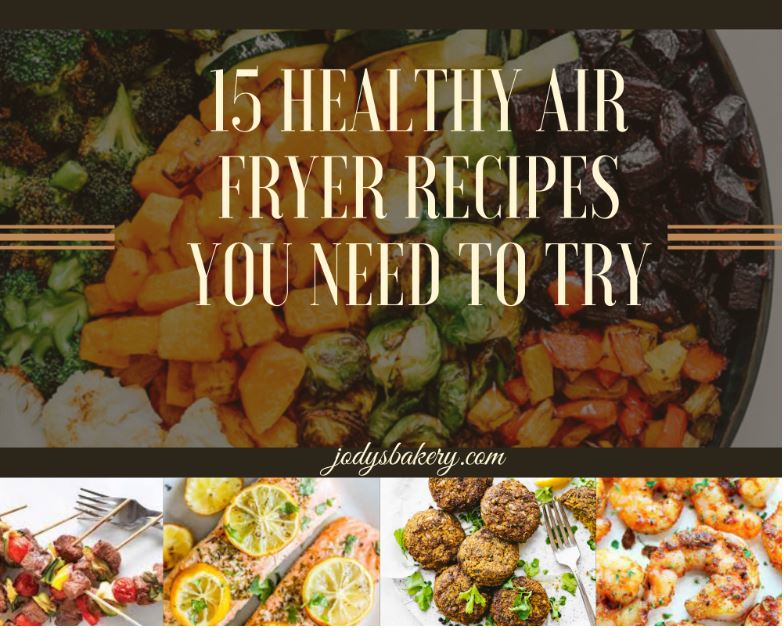 Air fryers have become a popular kitchen appliance. Thanks to the hot circulating heat, the air fryer cooks a little…
Nowadays, people are becoming more and more health conscious. More people switch to healthy food to reduce the risk for…
Getting a new air fryer is beyond exciting, becoming a master of your Air Fryer through learning all of the…
Why Trust Us
You will find what you are looking for at Jody's Bakery. From classic to luxury brands, you'll find both. We will help you to select appliances that fit your needs, budget and lifestyle. Whether you want to stop by to learn more — or plan to make a major purchase — we'll treat you like family and assist you every step of the way. Shop with us today to receive friendly and experienced help along the way.