People who have a sweet tooth crave for a good sweet dish which has the perfect balance of flavours and does not contain too many calories.
Here we have a mouth-watering recipe for you, which is not only easy to make but tastes great also. For all the sweet lovers out there, this is a must try for you. It takes about 15 to 20 minutes to make and tastes great. Enjoy!
Vanilla Custard  Fruit Dessert and it's Nutritional Information
Vanilla extract is used in many dishes around the world. Its flavour is known and liked all around. Vanilla custard fruit desert has its own distinguished taste which is familiar to people all around. Here we are going to teach you an easy to make delicious recipe which includes vanilla. Try it at home and enjoy its flavours.
Ingredients
 strawberries and banana ( as much as you prefer)
Crushed digestive biscuits
1 tablespoon butter
4 to 5 egg yolks
2 tablespoon sugar
1 glass of milk ( if you want the custard to be thick) or half glass.
1 tablespoon vanilla extract
Directions For Recipe
Cut some strawberries and bananas
Get some crushed biscuits, add a tablespoon of butter into it and mix well
Add 5 egg yolks in a bowl and add 2 tablespoons of sugar to it, then mix it until the sugar gets dissolved.
Heat the milk ( on low heat) and add 1 tablespoon vanilla extract to it
When the milk starts simmering a bit, slowly add your egg yolk mixture to it while stirring continuously  
Cook it until it gets thick and make sure the heat is on low
Get yourself a dessert glass, add crushed biscuits to its base. Then add some bananas and strawberries.
Add the custard on the top and your dish is ready to be serve
Tips
You can add more layers to it by adding more fruits and some kind of ice cream to it.
You can even double or triple the layer of biscuits as per your preference
Vanilla Custard Fruit Dessert and it's Nutritional Information
Here are some nutritional facts about this recipe

2 Servings:  1 container (123 g)
| | | | |
| --- | --- | --- | --- |
| Total Calories |   60 | Sodium | 260mg |
| Total Fats | 3 g | Potassium | 0 mg |
| Saturated | 1 g | Total Carbs | 1g |
| Polyunsaturated | 0 g | Dietary Fiber | 0 g |
| Monounsaturated | 0 g | Sugar | 1 g |
| Trans | 0 g | Protein | 6 g |
| Cholesterol | 25 mg |   |   |
| Vitamin A | 0% | Calcium | 0% |
| Vitamin C | 0% | Iron | 0% |
All Post

Air Fryer

Baby Food Maker

Best Lists

Blender

Bread Maker Machine

Bread Slicer

Cake pop maker

Cooking Tips

Deals

Deep Fryer

Electric Mixer

food dehydrator

Food Processor

Food Slicer

Food Steamer

Grain Mill Grinder

Grill

Guides

ice cream maker

Instant Pot

Kitchen Gadget

Knive

Meat Slicer

Microwave Oven

Pasta Maker

Recipes

Reviews

Sandwich maker

Slow Cooker

Toaster

Toaster Oven

Waffle maker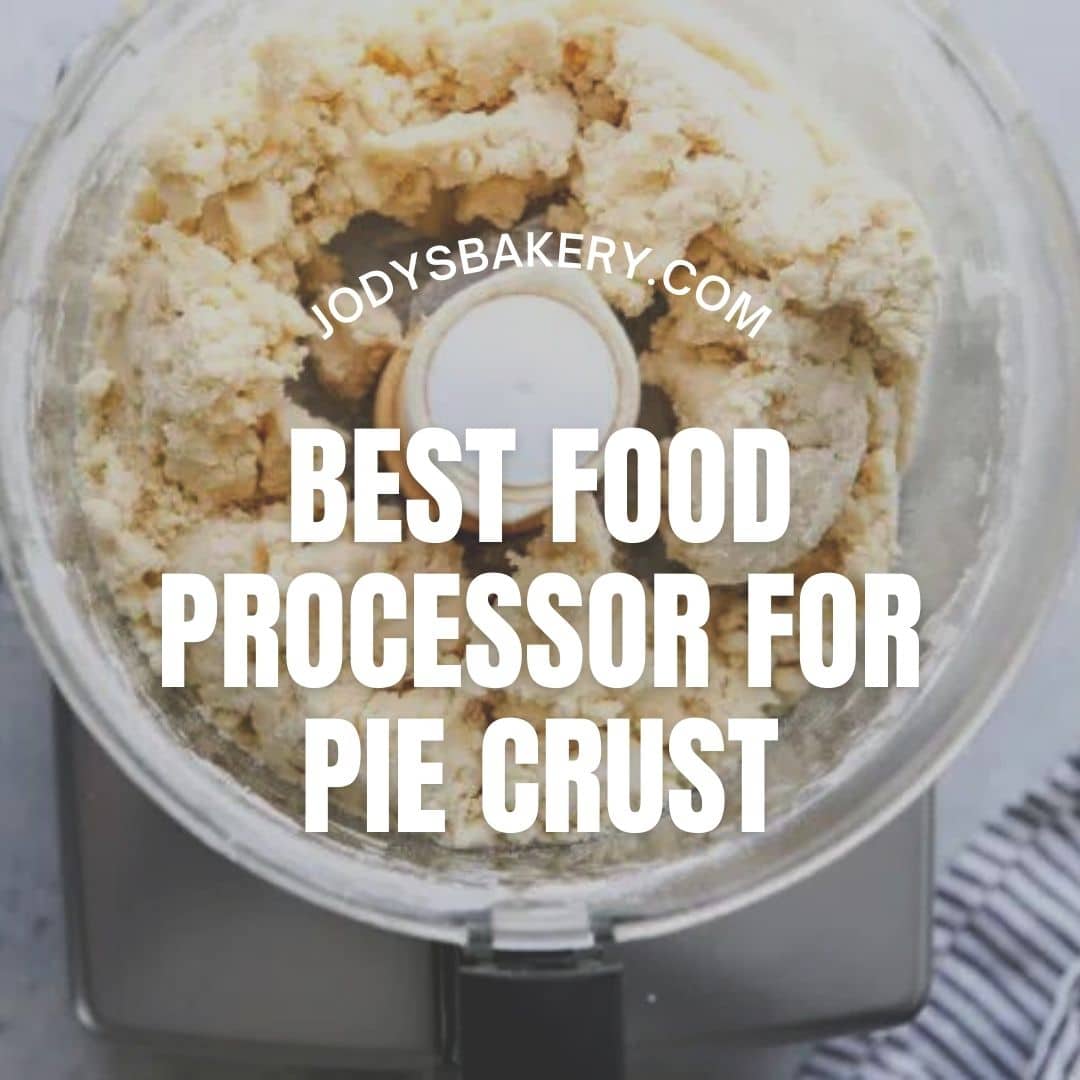 Pie crusts are one of the most important components of pies. They provide a sturdy foundation for the filling and…
Anyone who has ever tried to make dough by hand knows that it can be a real pain. Not only…
There are a lot of reasons why you might want to make your own nut butter. You're trying to avoid…
Why Trust Us
You will find what you are looking for at Jody's Bakery. From classic to luxury brands, you'll find both. We will help you to select appliances that fit your needs, budget and lifestyle. Whether you want to stop by to learn more — or plan to make a major purchase — we'll treat you like family and assist you every step of the way. Shop with us today to receive friendly and experienced help along the way.