Everyone love to drink different juices not only in summer season also in the spring season. Today here, we will tell you about a very delicious recipe
Almond milk shake with dates recipe which can be used in both season to increase energy level and leave cool effect on mind and this recipe is famous all around the world especially in Asian countries and you can make it  within 10 to 15 minutes
Almond milk shake with dates recipe & Nutritional information
Juices are all seasonal drinks which can be used in functions, formal dinners, in Ramadan and daily drinks at home mostly in lead class of society.
Almond juice is unique and different in drinks especially in summer season and spring too. Almond is native to the region of the Middle East, Iran, India, Pakistan, Afghanistan, Azerbaijan and other Central Asian countries. it is famous as badam. You can make almond juice with dates within 10 to 15 mints. Here we tell you about the recipe of Almond Juice with Dates.
Ingredients
2 cups Almonds
4 tsp Sugar
2 tsp vanilla essence
1 kg Milk as per need
7 dates           
Directions
Put milk, Almonds, sugar and dates in a blender.
Now put vanilla essence in the mixture and serve in glasses.
This will ready to serve within 5 mints.
Almond Nutritional information
One ounce (28 grams, or small handful) serving contains
Fiber: 3.5 grams.
Protein: 6 grams.
Fat: 14 grams
Vitamin E: 37%
Manganese: 32%
Magnesium: 20%
Vitamin B2.
Phosphorus
Benefits of Almond
Prevent Gallstones
Control Blood Sugar
May help in Lose weight
Rich source of antioxidants.
Reduce risk of Weight gain
Reduces Overall Calorie Intake
Almonds can reduce Cholesterol levels
Protection against Diabetes and Cardiovascular Disease
Magnesium also has rich amount for Blood pressure level
Almonds have lots of fats, magnesium, protein, fiber, and vitamin E.
Almonds are high in Vitamin E, which protects cell, membranes from damage
Almond milk shake with dates recipe Nutritional information
Here, we will tell you about the nutritional information of this recipe almond milk shake with dates. 
1 Glass
| | | | |
| --- | --- | --- | --- |
| Total Calories | 341 | Sodium | 571 mg |
| Total Fats | 13 g | Potassium | 0 mg |
| Saturated | 8 g | Total Carbs | 27 g |
| Polyunsaturated | 1 g | Dietary Fiber | 1 g |
| Monounsaturated | 4 g | Sugar | 0 g |
| Trans | 0 g | Proteins | 28 g |
| Cholesterol | 149 mg |   |   |
| Vitamin A | 0% | Calcium | 29% |
| Vitamin C | 0% | Iron | 18% |
All Post

Air Fryer

Baby Food Maker

Best Lists

Blender

Bread Maker Machine

Bread Slicer

Cake pop maker

Cooking Tips

Crepe maker

Deals

Deep Fryer

Electric Mixer

food dehydrator

Food Processor

Food Slicer

Food Steamer

Grain Mill Grinder

Grill

Guides

ice cream maker

Instant Pot

Kitchen Gadget

Knive

Meat Slicer

Microwave Oven

Pasta Maker

Recipes

Reviews

Sandwich maker

Slow Cooker

Toaster

Toaster Oven

Waffle maker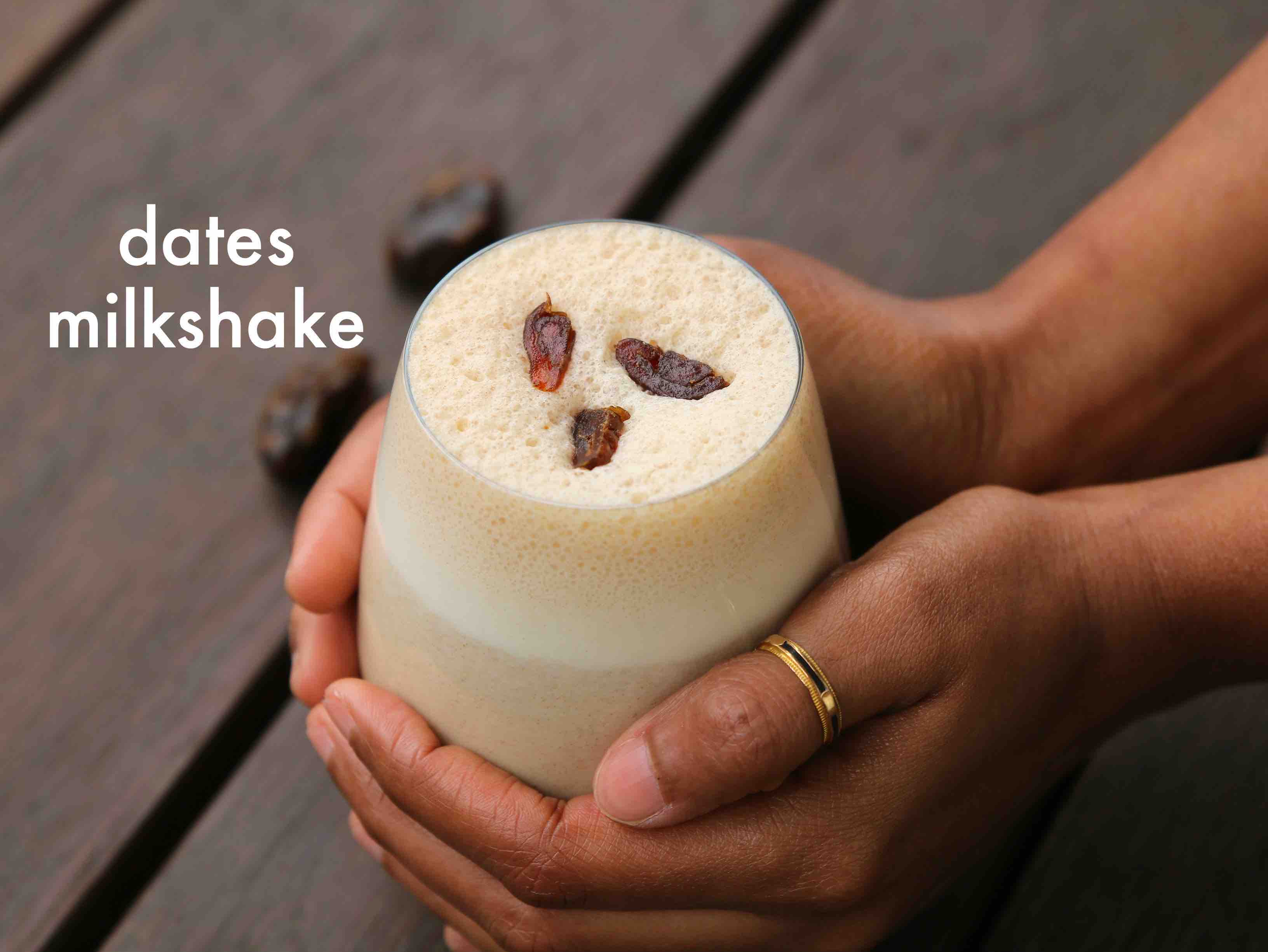 Dates(Khajoor) are full of healthy nutrients and vitamins if we combine them with milk this thing become more healthy and…
Everyone like to eat chocolate, but if we mix chocolate with milk and cream that thing will make yourself mouth…
Milkshake recipes are famous all over the world due to creamy and healthy taste. But if we add ice cream…
Why Trust Us
You will find what you are looking for at Jody's Bakery. From classic to luxury brands, you'll find both. We will help you to select appliances that fit your needs, budget and lifestyle. Whether you want to stop by to learn more — or plan to make a major purchase — we'll treat you like family and assist you every step of the way. Shop with us today to receive friendly and experienced help along the way.