Bread machine soft pretzels are a delicious and easy-to-make snack or appetizer that can be made using a bread machine. Pretzels are bread typically twisted into a knot-like shape and sprinkled with coarse salt before baking.
A bread machine makes the process of making pretzels much more straightforward by doing most of the mixing, kneading, and rising for you. The device allows you to easily create a smooth, elastic dough that can be formed into the classic pretzel shape without requiring extensive manual labor.
Using a bread machine to make soft pretzels is also a great way to customize the recipe to your liking. You can experiment with different flours, add flavors such as garlic or cheese, and even try toppings like cinnamon sugar or bagel seasoning.
The bread machine soft pretzels are a delicious and convenient snack that impresses your family and friends.
Why you should make soft pretzels in bread machine?
Making soft pretzels in a bread machine can be a convenient and easy-to-achieve delicious, homemade pretzels without spending too much time or effort kneading the dough by hand. Here are some reasons why using a bread machine can be beneficial when making soft pretzels:
Consistency: A bread machine can ensure that the dough is consistently kneaded, which can be essential for achieving the desired texture and flavor of the pretzels.
Time-saving: Making pretzel dough by hand can be time-consuming, but using a bread machine can help you save time since it does most of the work for you. You can add the ingredients, set the device, and let it do the rest.
Easy to use: Bread machines are designed to be easy to use, with straightforward controls and settings that allow you to choose the type of dough you want.
Versatility: A bread machine can be used to make a variety of doughs, including pretzel dough so it can be a versatile addition to your kitchen.
Using a bread machine to make soft pretzels can help you achieve consistent results while saving time and effort.
How to make soft pretzels in bread machine
Here is a recipe for making soft pretzels in a bread machine:
Ingredients:
1 1/4 cups warm water
1 teaspoon salt
1 tablespoon sugar
3 1/2 cups all-purpose flour
2 1/4 teaspoons active dry yeast
1 egg, beaten
1 tablespoon water
Coarse salt, for topping
Instructions:
Add warm water, salt, sugar, flour, and yeast to the bread machine pan in the order recommended by the manufacturer.
Select the dough setting on the bread machine and start the cycle.
Once the cycle is complete, turn the dough out onto a lightly floured surface and divide it into 8-10 pieces.
Roll each piece into a rope about 20-24 inches long.
Form each rope into a pretzel shape by making a loop, twisting the ends, and pressing them onto the bottom of the loop.
Preheat the oven to 425°F (220°C).
In a small bowl, whisk together the beaten egg and water. Brush the mixture onto each pretzel and sprinkle with coarse salt.
Place the pretzels on a baking sheet lined with parchment paper.
Bake for 12-15 minutes, or until golden brown.
Allow the pretzels to cool for a few minutes before serving.
Enjoy your homemade soft pretzels!
Tips for making soft pretzels in bread machine
Here are some tips to help you make delicious soft pretzels in your bread machine:
Check the dough consistency: After the dough cycle is complete, check the dough to make sure it has a smooth and elastic texture. If the dough is too sticky or too dry, you may need to adjust the amount of flour or water accordingly.
Let the dough rest: Once you have rolled the pretzel shapes, allow them to rest for about 10-15 minutes before boiling them. This can help them keep their shape during the boiling process.
Boil the pretzels: Before baking, boil the pretzels in a pot of water with baking soda for about 30 seconds per side. This will give them their characteristic chewy texture and flavor.
Use coarse salt: Sprinkle coarse salt on the pretzels after brushing them with the egg wash. This will add flavor and texture to the pretzels.
Bake at high temperature: Preheat the oven to a high temperature (around 425°F/220°C) to ensure that the pretzels bake quickly and develop a crispy exterior.
Don't overbake: Be careful not to overbake the pretzels, as this can cause them to become dry and tough. Check them frequently while they are baking to ensure they are not getting too brown.
Serve warm: Soft pretzels are best when served warm, so enjoy them fresh out of the oven or reheat them briefly before serving.
With these tips, you can create delicious soft pretzels in your bread machine that are sure to be a hit with your family and friends!
All Post

Air Fryer

Baby Food Maker

Best Lists

Blender

Bread Maker Machine

Bread Slicer

Cake pop maker

Cooking Tips

Deals

Electric Mixer

food dehydrator

Food Processor

Food Slicer

Food Steamer

Grain Mill Grinder

Guides

Instant Pot

Kitchen Gadget

Knive

Meat Slicer

Microwave Oven

Pasta Maker

Recipes

Reviews

Slow Cooker

Toaster

Toaster Oven

Waffle maker
Bread Machine Pumpkin Yeast Bread is a delicious and healthy bread recipe that combines the flavors of pumpkin and warm…
Prep:20 mins Cook:3 hrs 30 mins Total:3 hrs 50 mins Servings:6 to 8 servings Yield:1 loaf Bread machine Quinoa Oatmeal…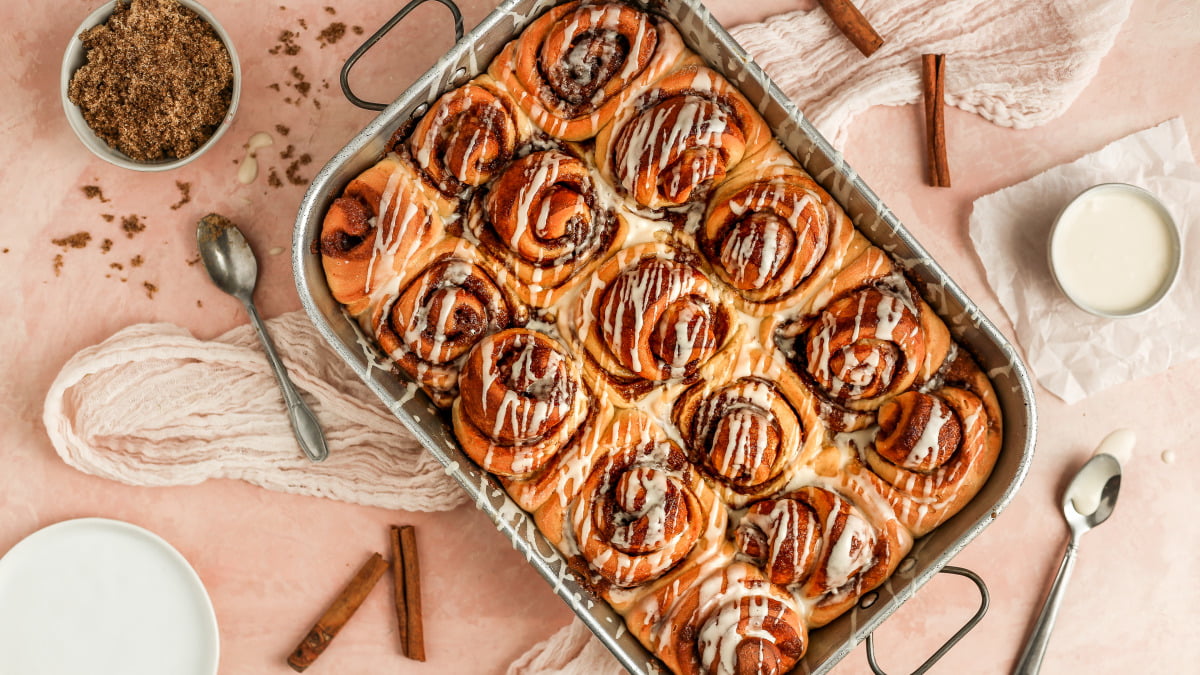 Bread Machine Cinnamon Rolls Ingredients: Filling Ingredients: Frosting Ingredients: Instructions: Related Posts All Post Air Fryer Baby Food Maker Best Lists…
Why Trust Us
You will find what you are looking for at Jody's Bakery. From classic to luxury brands, you'll find both. We will help you to select appliances that fit your needs, budget and lifestyle. Whether you want to stop by to learn more — or plan to make a major purchase — we'll treat you like family and assist you every step of the way. Shop with us today to receive friendly and experienced help along the way.