Prepare time: 10 min
Cook: 1 hour and 5 min
Ready in: 1 hour and 15 min
These Buckeyes Peanut Butter Balls are the special food served on Christmas Day. They are the best classics and everyone's favorite, especially kids. Moreover, the recipe of this food is very easy and simple. Besides, peanut also provides many benefits for our body. In peanuts, we can find the sources of vitamin E, niacin, folate, protein and manganese that are good to maintain the health of your heart. 
Thus, Consuming peanuts regularly can prevent you from the risk of cardiovascular and coronary heart disease. Simply protect your family from these severe diseases by making some made-of-peanuts food like this easy and quick buckeyes peanut butter balls. Now, follow the instructions below for a whole recipe.
How to make Buckeyes Peanut Butter Balls
To make these buckeyes peanut butter balls, one of the main ingredients needed is peanut butter. In choosing the peanut butter, you have to consider to buy the organic one since it doesn't contain any added sugar which means that it is originally made from peanuts with no unnecessary complement component.
Here, the recipe and the steps have been completely written for you to make some at home so that you can immediately serve these to your kids.
Ingredients:
330 gr of peanut butter
A stick of butter
A teaspoon of vanilla
450 gr of powdered sugar
16 ounces sweet chocolate
Directions:
First, you need to beat the peanut butter along with the butter in the bowl of a mixer. Next, add the vanilla and stir well. Continue to add the powdered sugar and turn on the beater on low speed until the texture of all of the ingredients become smooth.
After that, roll the mixture into an inch of a ball and make some. Then, put these roll of balls into the fridge until the rolls get frozen or until at least an hour. While waiting for the rolls, you can prepare the chocolate by placing it in a deep bowl. Next, put it in the microwave for around ten until 15 seconds or until the chocolate gets completely melted.
If the rolls are already frozen, you can take it out from the fridge, and they are almost ready to serve. Here, what you have to do is to soak the three-fourths part of each cool peanut butter ball into the chocolate that you have melted before. Then, don't forget to arrange them on wax paper.
Follow these steps to making buckeyes peanut butter balls properly and only in an hour 15 minutes you can enjoy a fun, delicious and healthy snack with your family.
All Post

Air Fryer

Baby Food Maker

Best Lists

Blender

Bread Maker Machine

Bread Slicer

Cake pop maker

Cooking Tips

Deals

Electric Mixer

food dehydrator

Food Processor

Food Slicer

Food Steamer

Grain Mill Grinder

Guides

Instant Pot

Kitchen Gadget

Knive

Meat Slicer

Microwave Oven

Pasta Maker

Recipes

Reviews

Slow Cooker

Toaster

Toaster Oven

Waffle maker
Homemade chocolate crumb crust filled with mixture of cream cheese, fresh lemon juices, melted peanut butter candy chips, sweetened condensed milk,…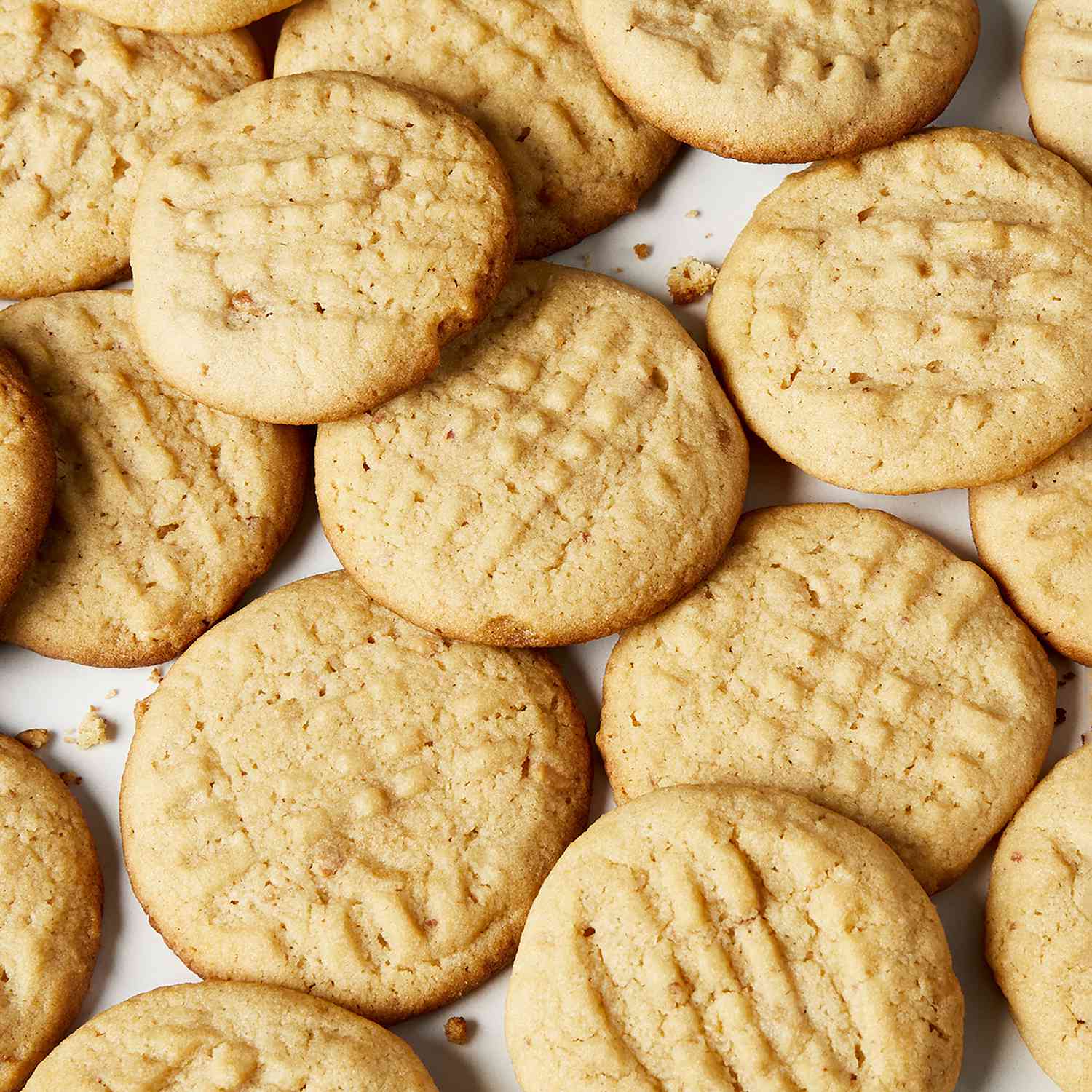 Ingredients: Makes about 60 Method: Cream butter with sugar until very smooth. Beat in egg, peanut butter, and vanilla. Resift…
Making peanut butter or other nut butter with a food processor is straightforward. Homemade nut butter does not require many…
Why Trust Us
You will find what you are looking for at Jody's Bakery. From classic to luxury brands, you'll find both. We will help you to select appliances that fit your needs, budget and lifestyle. Whether you want to stop by to learn more — or plan to make a major purchase — we'll treat you like family and assist you every step of the way. Shop with us today to receive friendly and experienced help along the way.