All of the macronutrients (fats, carbohydrates, and proteins) and micronutrients (vitamins, minerals, and fiber) are found in this strawberry banana spinach smoothie (vitamins and minerals). The spinach adds a healthy amount of color to a strawberry-banana smoothie classic.
We adore the flavor of this satiating smoothie, and it's pretty simple to prepare, even for the most inexperienced smoothie maker!
This delicious strawberry banana spinach smoothie is ideal for a balanced breakfast or a nutritious snack! It's gluten-free, dairy-free, and vegan, and you can customize the amount of spinach you add for extra green goodness!
Why should you drink healthy strawberry banana spinach smoothie?
Both strawberries and bananas are nutritional powerhouses, and their flavors complement one another wonderfully. Banana can be overwhelming at times, but it's almost as if the two flavors merge into one when mixed with strawberry.
Both bananas and strawberries have a low glycemic index. They are high in dietary fiber, which is beneficial for the heart and helps keep the bowels moving smoothly. Both fruits include vitamin C, which aids the body in absorbing the iron in the spinach. Strawberries and bananas both contribute to weight loss and blood sugar stabilization.
What are ingredients included in this strawberry banana spinach smoothie?
Only seven ingredients are required to prepare this delectable and nutritious smoothie! These whole-food, natural components contribute sweetness (but not excessively! ), creaminess, a bit of acidity, and an earthy flavor.
What you'll need is the following:
Spinach is undoubtedly one of the most frequently used greens in smoothies. Many people enjoy adding spinach to smoothies since it has a mild flavor that combines nicely with other ingredients, almost undetectable except for its vibrant green color!
Strawberry: Vitamin C, B9, manganese, and potassium are all abundant in this fruit. Naturally low in calories and fruit with low sugar content. Antioxidant-rich and associated with enhanced heart health and blood sugar levels
Banana — High in Potassium, Vitamin B6 (pyridoxine), Magnesium, Fiber, and Vitamin C! This food is good for your digestive system because of its high fiber content and capacity to increase good gut bacteria. Prevent cardiovascular disease and keep your blood pressure in check.
Pure maple syrup
Almond milk (unsweetened)
Vanilla plant protein powder or collagen peptides without flavor
Note: Although the protein powder is optional in this smoothie, we strongly recommend it. The protein thickens the smoothie, balances the natural sugars in the fruit and pure maple syrup, and provides all of the advantages associated with protein, making this smoothie a well-rounded, well-balanced meal or snack.
How To Make Strawberry Banana Spinach Smoothie
If you're already a lover of strawberry banana smoothies, you'll love this recipe. The inclusion of spinach has a slight taste effect but provides all of the health benefits of green vegetables. If you're unfamiliar with green smoothies.
We recommend starting with this post – The most fantastic green smoothie recipe. It's an excellent starting smoothie, and you'll become addicted to drinking green smoothies daily.
Step 1: After adding the spinach and milk, add the remaining ingredients.
Step 2: Choose Some Add-Ins
At this point, you can customize your smoothie by adding other ingredients! Here are some suggestions for you to consider:
Nuts
Flax seeds
Cocoa powder
Dates
Other fruit
Kale
 
Step 3: Blend till smooth and enjoy!
Bananas should be peeled and sliced into chunks before being placed in a freezer bag and frozen. Whenever smoothies are required, use this. Frozen bananas, as opposed to fresh bananas, give smoothies a delectable, creamy consistency.
Do not discard overripe bananas. They should be peeled and chopped before being frozen. Without freezing, use it in this smoothie.
For optimal results, use a high-performance blender such as a Blendtec or Vitamix.
Use baby spinach instead of mature spinach since it is softer and sweeter.
In a high-speed blender, combine all ingredients and blend until entirely smooth.
Blend until smooth, adding additional water as required to reach desired consistency.
Serve immediately and thoroughly clean your blender to avoid sticking.
Nutrition
Calories: 
140
kcal
 | 
Carbohydrates: 
27
g
 | 
Protein: 
4
g
 | 
Fat: 
4
g
 | 
Saturated Fat: 
1
g
 | 
Polyunsaturated Fat: 
2
g
 | 
Monounsaturated Fat: 
2
g
 | 
Sodium: 
351
mg
 | 
Potassium: 
599
mg
 | 
Fiber: 
6
g
 | 
Sugar: 
15
g
 | 
Vitamin A: 
2868
IU
 | 
Vitamin C: 
98
mg
 | 
Calcium: 
356
mg
 | 
Iron: 
2
mg
Spinach contains a plethora of nutrients and health advantages, which we discuss in greater detail above. It thus makes a terrific, healthy addition to a variety of smoothies without significantly altering the overall flavor.
Have you ever prepared or attempted a strawberry banana spinach smoothie? Leave a comment, and let us know your thoughts.
Hello there, everyone! Here is a recipe for a fat-burning...
Read More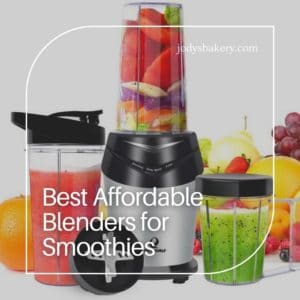 No matter if you're blending bananas and berries for smoothies...
Read More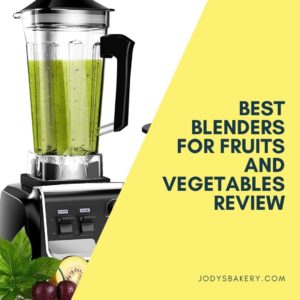 Fruits and vegetables are a delicious and exciting way to...
Read More
Why Trust Us
You will find what you are looking for at Jody's Bakery. From classic to luxury brands, you'll find both. We will help you to select appliances that fit your needs, budget and lifestyle. Whether you want to stop by to learn more — or plan to make a major purchase — we'll treat you like family and assist you every step of the way. Shop with us today to receive friendly and experienced help along the way.