This is a hearty, delicious soup that I added a little extra flavor to the original recipe. Your choice of fresh cilantro or parsley is stirred into the soup at the end of cooking. I used fresh parsley because that is what we had on hand. Perfect for a cold winter night!
2 tablespoons olive oil
1 large onion, chopped
3 garlic cloves, minced
4 oz. tomato paste
1 teaspoon ground cumin
1 teaspoon curry powder
¼ teaspoon kosher salt, more to taste
¼ teaspoon fresh ground black pepper
Pinch of smoked paprika
Pinch of ground chile powder or cayenne, or more to taste
5 cups vegetable broth
2 cups water
1 1/4 cup red lentils
1-2 large or 3-4 small carrots, peeled and diced (or grated)
Juice of 1 lemon, or more to taste, plus the zest of about half the lemon
3 tablespoons chopped fresh cilantro or parsley
Heat olive oil over medium-high heat in a large pot until hot and shimmering.
Add onion and garlic, and saute until golden, about 5 minutes.
Stir in tomato paste, cumin, curry powder, salt, black pepper, smoked paprika, chili powder, or cayenne, and saute for 2 minutes longer.
Add broth, water, lentils, and carrot. Bring to a simmer, partially cover the pot, and turn the heat to medium-low.
Simmer until lentils are soft, about 30 minutes. Taste and add salt if necessary.
Using an immersion, regular blender, or food processor, purée half the soup and add it back to the pot. The soup should be somewhat chunky.
Reheat the soup if necessary, then stir in lemon juice, zest, cilantro, or parsley.
Optionally, serve soup drizzled with good olive oil and dusted lightly with chili powder, if desired. I made the soup with crusty garlic bread, which was fantastic!
All Post

Air Fryer

Baby Food Maker

Best Lists

Blender

Bread Maker Machine

Bread Slicer

Cake pop maker

Cooking Tips

Crepe maker

Deals

Deep Fryer

Electric Mixer

food dehydrator

Food Processor

Food Slicer

Food Steamer

Grain Mill Grinder

Grill

Guides

ice cream maker

Instant Pot

Kitchen Gadget

Knive

Meat Slicer

Microwave Oven

Pasta Maker

Recipes

Reviews

Sandwich maker

Slow Cooker

Toaster

Toaster Oven

Waffle maker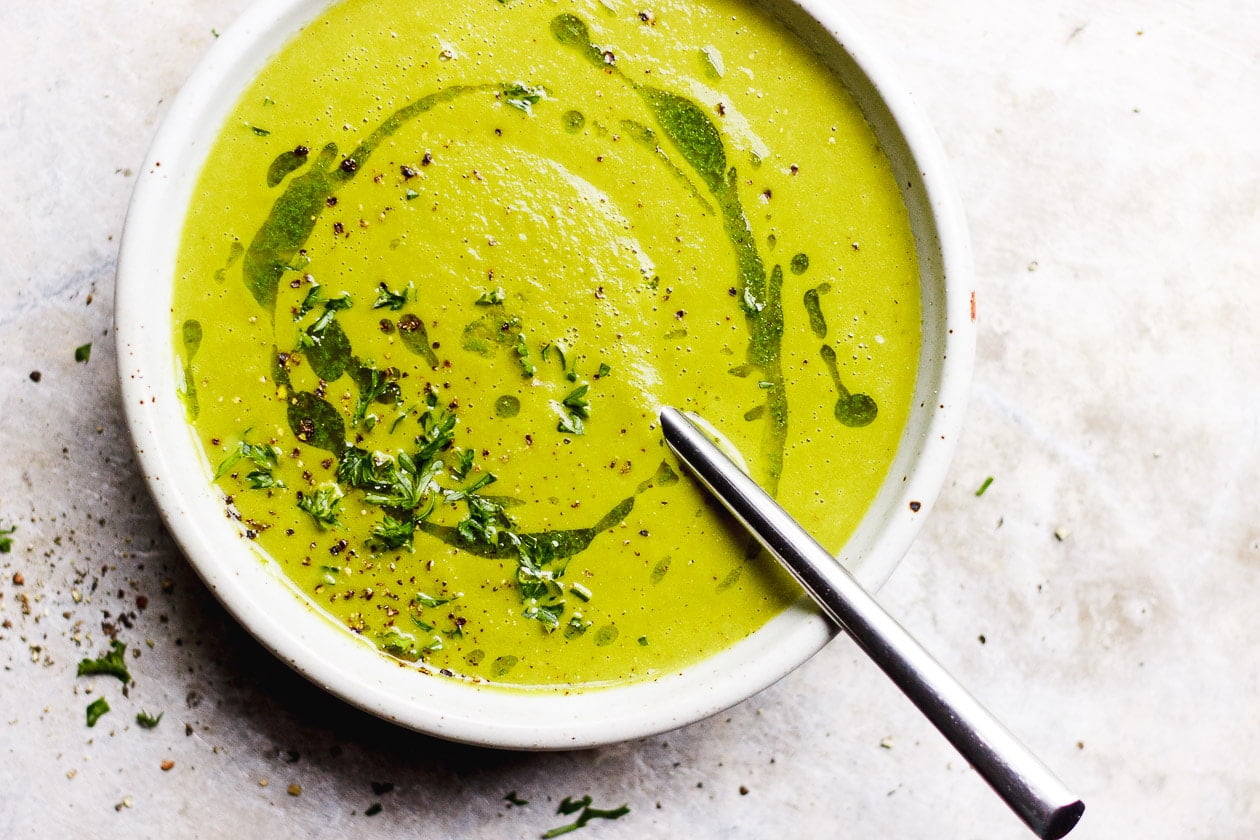 The end of summer, days grow shorter, and the leaves are starting their annual transformation. Soon, the long lazy afternoons…
Aduki beans, or red beans, are often used to make a thick bean paste which you will find as a…
This brightly colored soup is easy to make and very tasty. The recipe is kept simple so all the focus…
Why Trust Us
You will find what you are looking for at Jody's Bakery. From classic to luxury brands, you'll find both. We will help you to select appliances that fit your needs, budget and lifestyle. Whether you want to stop by to learn more — or plan to make a major purchase — we'll treat you like family and assist you every step of the way. Shop with us today to receive friendly and experienced help along the way.